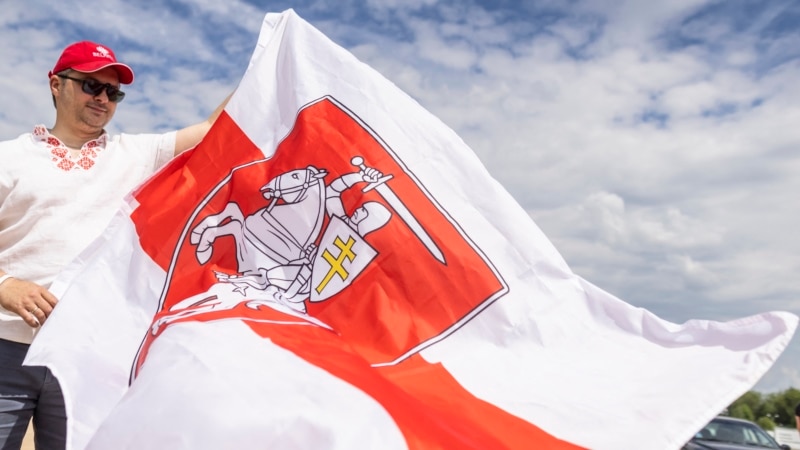 The Dobrush District Court considered the stickers in the telegram in red and white colors with the emblem "Pogonya" to be a single picket and convicted 49-year-old Veronika Drobyshevskaya for sending the stickers to the Telegram channel. How transfers "Nasha Niva", she was found guilty under Article 24.23 of the Code of Administrative Offenses of Belarus – "Violation of the procedure for organizing or holding mass events."
The fine, which was awarded to a resident of Dobrush, was 2,900 Belarusian rubles (about $ 1,150).
Judge Svetlana Lukyanova passed the verdict on the basis of a report by the deputy head of the district police department Nikolai Mostovenko, who discovered "illegal" stickers in the Dobrush for Life chat.
"He told me in the police that the combination of white and red colors in our country is prohibited, as well as the image of the coat of arms of Chase," Nasha Niva quotes Drobyshevskaya. think too? He replied that you can think as you want, but there is no need to express it. During the conversation, he was pleased and happy. Apparently, he opened the matter of the century. "
In court, the accused woman emphasized that the government of Belarus in 2007 recognized the coat of arms "Pahonya" as an intangible historical and cultural value.
The day before in Minsk, a court sentenced Veronica Levina to a comparable large fine – about $ 900 – for her hair dyed white-red-white.
Another Belarusian, 61-year-old Mikhail Dubina, was sentenced to 30 days of arrest for shouting the slogan "Long live Belarus!" As it turned out in court, the man bet on a chocolate bar with two passengers that he would shout these words. The passengers turned out to be policemen in disguise.
According to the Viasna human rights center, there are more than 660 political prisoners in Belarus after the protests of August 2020 and later events.
.