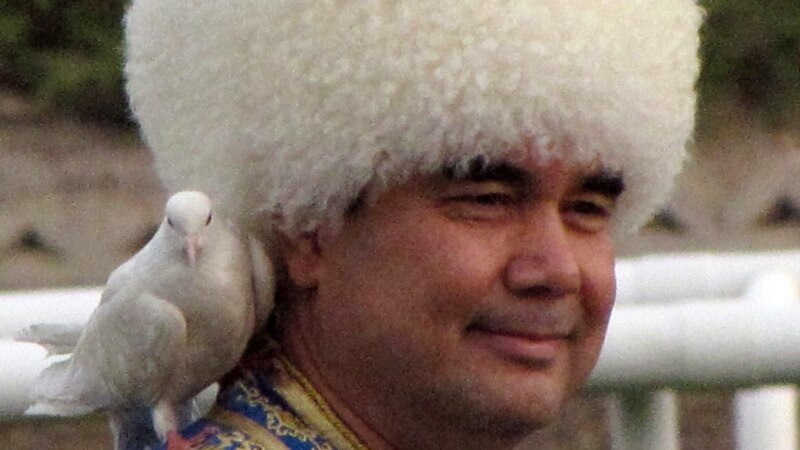 The Uzbek deputies proposed to confer the honorary title of Leader of the Nation on President Shavkat Mirziyoyev. Initially, the initiative came from Senator Kudratilla Rafikov. He even wrote an article praising Mirziyoyev's services to the nation.
Rafikov said that Uzbeks, especially the younger generation, trust the president very much, and that Mirziyoyev is widely admired among children. At the end of the article, Kudratillo Rafikov urged to call the president "Millat sardori" – "Leader of the nation."
This practice is not new to Central Asian countries. Almost all heads of state in the region have received high-profile titles.
The first in the region to receive the honorary title was Saparmurat Niyazov, the first president of Turkmenistan. The authoritarian leader assumed the title of Turkmenbashi in 1993, which means "Head of the Turkmen". Both officials and ordinary citizens addressed him in this way. Then they decided to immortalize the title of Niyazov in geography – the name Turkmenbashi was given to a whole city, a number of villages and streets and even a mountain peak. Also in use was the unofficial title "Serdar" – in Turkmen "Leader".
His successor, Gurbanguly Berdimuhamedov, followed in Niyazov's footsteps. In 2011, the council of elders awarded him the title of Arkadag. Officially, the title of the state media of Turkmenistan is translated as "Stronghold, support and hope" or "Patron". Citizens of the country should address and refer to Gurbanguly Berdimuhamedov as "our merciful Arkadag". In parallel with this title, the President is also called "The Savior" and "The Color of the Nation".
The leader of the nation lives in Kazakhstan – Nursultan Nazarbayev received this title in 2010. In the full version, it sounds like the "First President" – "Elbasy". In honor of him, on December 1, a public holiday is celebrated in Kazakhstan. On this day, the country is resting. And the birthday of Nazarbayev himself, perhaps, coincidentally coincides with the day of the capital, which is named after him.
The President of Tajikistan, Emomali Rahmon, the Founder of Peace and National Unity, the Leader of the Nation, is not lagging behind his colleagues. The head of the country received this title in 2015, and with it the opportunity to run for the presidency an infinite number of times. In addition to his official title, state media and officials refer to Rahmon as "Your Majesty", "Your Excellency" and "Leader of the Nation."
.