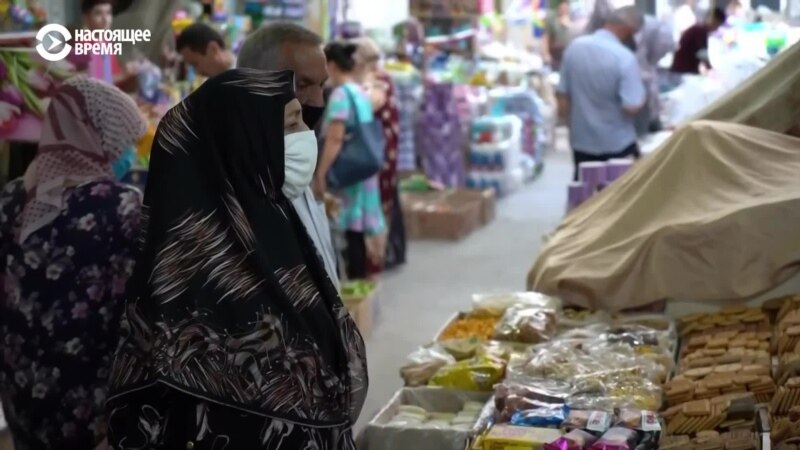 After the collapse of the USSR and the coming to power in Uzbekistan of Islam Karimov, not only political, but also religious freedoms were suppressed in the country for almost 30 years. And even today, despite the death of Karimov and the change of government, there are several hundred, and possibly thousands, of people in Uzbek prisons who have been sentenced for their religious beliefs.
Why are the Uzbek authorities persecuting people for their religion and can this situation change in the near future? TV channel "Present Time" talked about this with Muhammad Salih, leader of the opposition party Erk, and human rights activist Steve Sverdlov, who is engaged in research on the countries of the post-Soviet space.
– Mr. Sverdlov, please tell me why the authorities in Uzbekistan are afraid of the revival of Islam in Uzbekistan? Why do ordinary Muslims suffer from this?
Swerdlow: I would say that this policy of religious persecution sits in the very DNA, one might say, of the country's government. And it was excellently shown in your film (the conversation was recorded after the screening of the present-time film "Islam and Karimov" about the case of Nasiba Uzakova, whom the Uzbek authorities accused of involvement in the extremist group "Hizb-ut-Tahrir", was arrested and tortured – NV) …
A strict approach to religion is what Islam Karimov handed over to the new authorities of Uzbekistan. And, despite some relief in the field of religion, the secret services still have a huge influence on the entire political system of Uzbekistan. And, as we know, to this day, unfortunately, thousands of religious prisoners remain behind bars. Therefore, I would say that this attitude towards religion is a very important part of the authoritarian system of government in Uzbekistan. And until there are real reforms, a tough policy towards religion and religious believers will be present.
– Mr. Salih, you well remember Uzbekistan at the dawn of independence. You probably remember the beginning of the struggle of Islam Karimov with the religious authorities of Uzbekistan. To what extent was the degree of cruelty of the regime towards the clergy justified? In your opinion, could during that period of the revival of Islam pose a threat to the statehood of Uzbekistan?
Salih: I have written a lot about this in all my activities over the past 30 years. I just drew attention to one phrase of this poor woman, who says: "Yes, anything is possible, and I am ready to die" – she meant that everything can be expected from our state, that's what she said in plain text.
What is being said in Uzbekistan today about liberalization in religion is probably only to build new mosques and allow old people and people who please themselves there. But liberalization in the full sense of the word means that there should be freedom of conscience in the true sense of the word. This freedom does not exist in Uzbekistan today, just as it did not exist during Karimov's time.
I say this very harshly, because all our ambiguous expressions give rise to a misconception about today's Uzbekistan, that Uzbekistan seems to have really started some kind of reforms in the field of politics, in the field of religion. And, in my opinion, there is no reform. I say this as an Uzbek, as an intellectual, not only as an oppositionist, I see it with my own eyes. The way a woman cries today, she cried during Karimov's time. Her mother cried the way this woman cries today.
– Mr. Sverdlov, we know that in the near future you are going to publish your new research on Muslims in Uzbekistan who have suffered because of their religion. How many people are now in post-Karimov Uzbekistan in prisons and what is the main reason for their detention? Do you have any statistics, maybe numbers?
Swerdlow: This is a very interesting question. Because when you ask the Uzbek authorities a direct question: "How many religious or political prisoners are still in Uzbekistan?" – they answer that it is still classified information.
Therefore, this research had to be carried out with the help of human rights defenders. I visited people who were recently released, and I talked with relatives of people who are now in prison, and, of course, I also talked with the authorities. And according to my data, about two thousand people, that is, about 10% of the still current prisoners in Uzbekistan, are people who are imprisoned for their religious beliefs.
I should note that two thousand people are the largest share of political prisoners in the post-Soviet space to this day. And these are cases where there is no real evidence of the involvement of the accused in violence! Therefore, this is a very important problem, an important question. And it is very important that the international community continues to raise this issue in negotiations with Tashkent and calls for the release and rehabilitation of these people.
– Why do you think the authorities classify information about such prisoners?
Swerdlow: On the one hand, as Muhammad Salih said just now, there is now a tendency towards greater transparency in Uzbekistan. Some prisons were closed, Jaslyk was closed. But it seems to me, as I said at the beginning, it is very difficult for the authorities to reform this approach until there are some public hearings on this issue, discussions on television, in parliament. That is, it is necessary to invite society to the discussion, most importantly, to invite the victims of these repressions of the last 27 years of Islam Karimov. So that they talk about the persecution, like in your movie. And only when there is a real conversation, then it seems to me that something will happen. Maybe there will be some kind of process of discovering this information.
– In Uzbekistan, Shavkat Mirziyoyev came to power several years ago, but the opposition in Uzbekistan is still unhappy with the current situation and his reforms. Mr. Salikh, what do you think Mirziyoyev is afraid of? Why doesn't he liberalize the political system that is expected of him?
Salih: Mirziyoyev fears the same thing as his teacher Karimov, that which Karimov feared. That is, he fears, in lapidary terms, the freedom of people, he fears the freedom of our people. When the people become free, they will begin to demand their human and political, religious rights – that is what they are afraid of. They are afraid of losing their throne, their power.
If people start talking – and they have already started talking about a lot – the fear will double in the Mirziyoyev regime. Imagine when people begin to speak the full truth and in a full voice. This is why they are afraid: they are afraid of losing their power. And nothing else.
– Steve, after the change of power, you have already been to Uzbekistan many times. Share your observations, can we expect real political reforms there in the coming years?
Swerdlow: I would say that in fact there have been significant changes for the better. And this, of course, thanks to the active work of journalists, very brave journalists, as well as your program. These are people who ask politicians very uncomfortable questions about forced labor and corruption. And this spirit of freedom is really felt, it is growing.
Of course, human rights defenders continue to do their job. Therefore, I am zealously optimistic about this issue. I think that there really is an energy that cannot be stopped. The question is more about how much power, as we are discussing here, will allow the political opposition, how much they will comply with their international obligations. I am returning to this topic again, which very much depends on the behavior of the international community. We must continue to urge Tashkent to respect human rights and fulfill its obligations.
– Mr. Salikh, Mr. Sverdlov says that he still has a certain optimism in relation to the future, that everything will happen in Uzbekistan. What do you think about this? What, in fact, does Uzbekistan lose from the fact that the opposition does not come to power? After all, the country has lived, in fact, these 30 years without opposition. Maybe she is not needed?
Salih (laughs): Mirziyoyev does not need the opposition, Karimov did not need it either. Opposition is not needed by totalitarian regimes. And today Uzbekistan does not need it, alas, in this they are right.
The media write that in our sunny Uzbekistan, the process of preparation for the presidential elections is going on briskly. This is propaganda nonsense: no one is preparing for the elections, because there are no elections as such, and there have never been in Uzbekistan. In fact, in a republic with a great future, preparations are underway for the triumph of the new head of the nation in these imaginary elections. Preparations are underway for a new triumph of the reanimated Karimov regime over democracy, over our hopes, which appeared after the death of the dictator in 2016, a triumph over the not at all great future of our children. The puppet parties are also preparing for these "non-elections": they are preparing for their worthy defeat, and they already know their exact percentage of defeat and are happy about it.
.