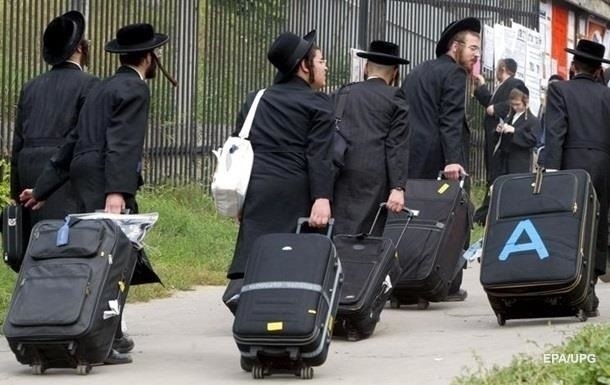 Many Hasidim infected with coronavirus in Uman, Israel said
Information about 1,439 Hasidim who, upon returning to Israel from Uman, were diagnosed with a coronavirus is an exaggeration or a misunderstanding, the Regional State Administration noted in Cherkassy.
In the city of Uman there is no outbreak of the coronavirus COVID-19, which was announced the day before in Israel. This was informed in the health department of the Cherkasy regional state administration, reports Ukrinform on Monday, 13 September.
"We are not seeing any outbreak of the disease in Uman," said Yuriy Savenko, head of the health department of the Cherkasy Regional State Administration.
According to Larisa Kosheva, deputy chairman of the Cherkasy Regional State Administration, the information about 1,439 Hasidic pilgrims who were diagnosed with coronavirus upon returning to Israel from Uman is an exaggeration or misunderstanding.
In turn, the director of the communal non-profit enterprise Uman city center of primary health care, Yuri Palchak, is waiting until the incubation period ends.
"Only a week has passed since the first day of Rosh Hashanah celebration. So far there is no outbreak of the disease in Uman. But we are waiting for the entire incubation period to pass. Rapid PCR tests in Uman were done by three certified laboratories. Another laboratory tried to work illegally, but after they quickly curtailed their activities. In total, 102 positive tests for covid were found and laboratory confirmed. At the Borispol airport and in Israel, we did not do the tests. As far as I know, this is done by the medical institution Magen David Adom, "Palchak said.
The chairman of the Uman Regional State Administration Igor Miklashchuk also confirmed that no outbreak of the disease has yet been observed in Uman.
"If in fact 1400 patients were found among the Hasidim, then there would already be a pestilence in Uman. However, we do not observe anything like this," Miklashchuk emphasized.
According to the press officer of the Cherkasy police Zoya Vovk, information about fake PCR tests among the Uman Hasidim has been entered into a single register. In the near future, a check will be carried out, and after it, the results will be made public.
We will remind, as early as September 6, it was reported that the first cases of coronavirus in the Hasidim were found in Uman. In this regard, anti-epidemic measures were strengthened in the city.
News from Perild.com in Telegram. Subscribe to our channel
.