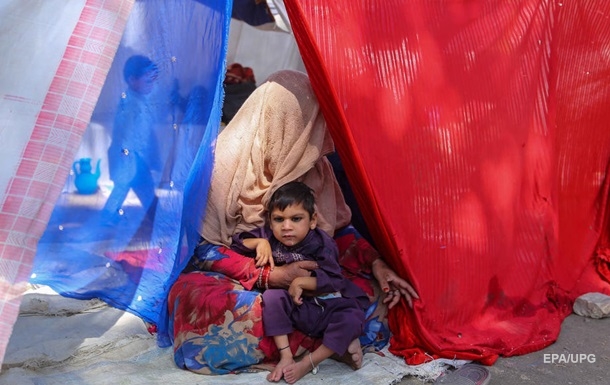 Servant of the People believe that Ukraine can accept more refugees
Ukraine is capable of supporting refugees, but for this it is necessary to ask for help from the European Union, the Servant of the People said.
People's Deputy from Servant of the People Irina Vereshchuk said that Ukraine is capable of accepting Afghan refugees, but this requires the help of the European Union. On Wednesday, September 15, the politician announced this on the air of the program Hard with Vlashchenko on the TV channel Ukraine 24.
Speaking about the possibility of accommodating refugees in Ukraine, Vereshchuk noted that even small Austria was able to provide a place for 44 thousand Afghan citizens who fled from the Taliban. Ukraine, according to the politician, can also take over the placement of several thousand Afghans who want to leave their country. However, Vereshchuk stressed, for this, our country must ask for financial assistance from the EU.
"We must find an opportunity and get help from the European Union, trust funds for such a humanitarian mission," Vereshchuk said.
Formerly the press service of the US State Department reported that Ukraine is among the countries ready to host refugees from Afghanistan on their territory. According to State Department spokesman Ned Price, our country is between 14 countries ready to help Afghans.
"Albania, Canada, Qatar, Colombia, Costa Rica, Kosovo, North Macedonia, Mexico, Poland, Rwanda, Ukraine, Uganda, Chile and Canada have made offers of assistance to resettle Afghans at risk. We deeply appreciate the support that they offered, and we are proud to work with them in our common support for the Afghan people, "the White House said.
Earlier, the Migration Service of Ukraine reported that 370 Afghan citizens who were evacuated from the country after its seizure by the Taliban applied for asylum in Ukraine. Authorities say Ukraine can host up to 5,000 Afghan refugees.
News from Perild.com in Telegram. Subscribe to our channel
.