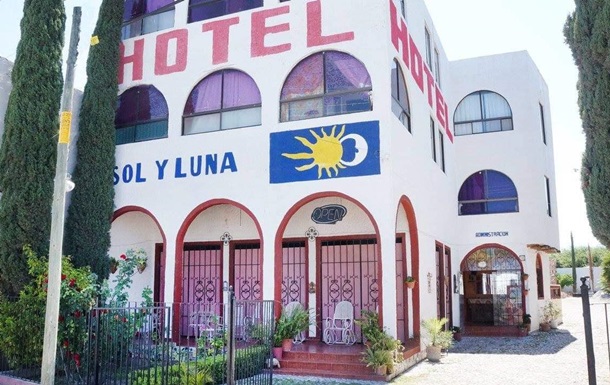 Photo: sanluisalinstante.com.mx
Hotel Sol y Luna is located in Matehuala
Most of the foreigners abducted from the Sol y Luna Hotel in Matehual were citizens of Cuba and Haiti.
In Mexico, law enforcement officials rescued 22 foreign nationals who were kidnapped during an assault on a hotel in the central state of San Luis Potosi. It is reported by Reuters Wednesday 15 September.
It is indicated that the majority of those abducted from the Sol y Luna Hotel in Matehuala, about 195 km north of the city of San Luis Potosi, were citizens of Cuba and Haiti. The bandits also kidnapped 16 Mexicans.
Mexican citizens had been released earlier, while foreigners had to be rescued in a remote area along the road between Matejuala and the regional capital.
According to the agency, many migrants hoping to reach the United States through Mexico face dangers along the way: they are often kidnapped and even killed.
In June alone, human rights activists reported that some 3,300 migrants stranded in Mexico since January due to US border policies have been kidnapped, raped, trafficked or attacked.
Earlier it was reported that in the Russian Federation, a man took hostages at a Sberbank branch. The masked man demanded a ransom of 15 million rubles, claiming that he had a "dangerous item" in his backpack. He soon surrendered to the police.
And in China, the directors of the college were taken hostage by the students of this educational institution. They feared that their degrees would be less valuable in the labor market after a merger with another institution.
News from Perild.com in Telegram. Subscribe to our channel
.