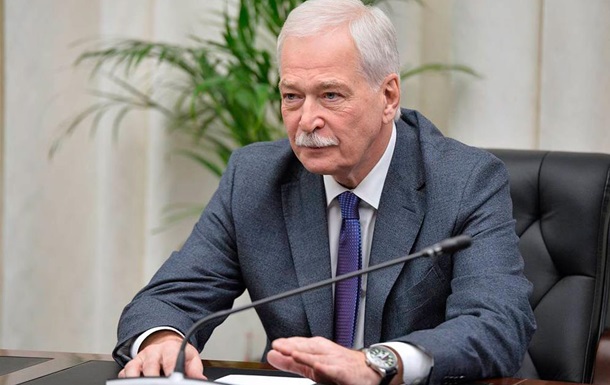 Photo: rbc.ru
Boris Gryzlov
Boris Gryzlov accused Ukraine of aggravating the crisis in the process of resolving the situation in Donbass and the fact that the Armed Forces of Ukraine are shelling settlements.
The Ukrainian delegation to the Trilateral Contact Group on resolving the situation in Donbass allegedly continues to aggravate the crisis in the negotiation process. This was stated by the plenipotentiary representative of the Russian Federation in the TCG Boris Gryzlov, writes TASS.
"Kiev's position only widens the gap between Ukraine and Donbass, generating mutual distrust. The price of such behavior is the well-being and lives of people on both sides of the contact line. Kiev is consistently making every effort to aggravate the crisis in the settlement process," he said.
According to him, during the TCG meeting, "representatives of Donbass" allegedly offered the Ukrainian side a draft "road map" to resolve the situation in the region.
"The exchange of views showed that the Ukrainian side, as before, continues to hide its position on a political settlement from Donetsk and Lugansk," Gryzlov said.
He claims that allegedly the Ukrainian Armed Forces are shelling settlements located on the territory not controlled by Ukraine.
Gryzlov accused the Ukrainian delegation of the TCG of disrupting work on humanitarian issues because of which the dialogue on the release of the detainees and the opening of the checkpoint on the line of contact was completely stopped.
Gryzlov is also dissatisfied with the refusal of the Ukrainian delegation to work in full-time format: "Kiev categorically refused to return to work in Minsk."
Meanwhile, on the eve it became known that the Russian Federation has once again blocked the work of the subgroup in the TCG.
And today, commenting on the results of the TCG meeting, Deputy Prime Minister, Minister for the Reintegration of the Temporarily Occupied Territories Oleksiy Reznikov said that the Ukrainian side called on the Russians to unblock the work of the checkpoint and speed up preparations for the next stage of the simultaneous mutual release of the detainees.
News from Perild.com in Telegram. Subscribe to our channel
.