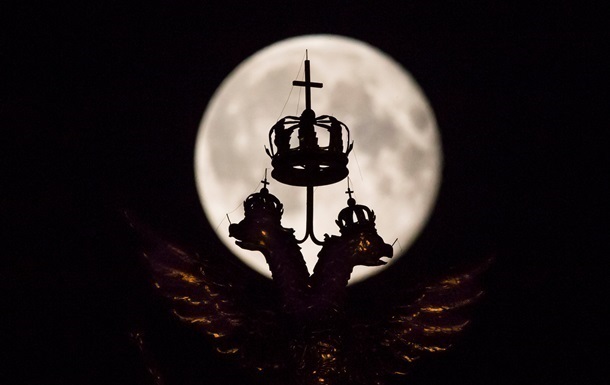 Photo: AR (archive photo)
Russia postponed the creation of a rocket for flights to the moon
The super-heavy rocket project will be revised in order to use more breakthrough technologies, the Roscosmos explained.
Russia has stopped designing a super-heavy rocket for flights to the Moon. But this work can be resumed after the program is clarified, said Dmitry Baranov, general director of the Samara Rocket and Space Center (RSC) Progress, RIA Novosti reported on Wednesday, September 15.
He clarified that the work was stopped at the technical design stage. It was previously assumed that it will end in October 2021.
The development work of the STK Elements provided for the development of key elements and technologies for the creation of a super-heavy space rocket complex. It was carried out by Progress by order of Roskosmos. The rocket was to be assembled from the Soyuz-5 and Soyuz-6 missiles developed by the Progress RCC on the RD171MV and RD-180MV oxygen-kerosene engines.
At the same time, Baranov did not rule out that in the future, the corresponding work could be resumed, if such a decision is made by Roskosmos. At the same time, he noted, the enterprise, together with the state corporation, "is working to clarify the program for creating a space rocket complex for a super-heavy carrier rocket."
In December last year, Dmitry Rogozin, the general director of Roscosmos, announced that the project of a super-heavy rocket, which was named Yenisei (and in a heavier version, Don), would be revised to use more breakthrough technologies – methane as fuel instead of oxygen and kerosene.
In January 2021, the Space Council of the Russian Academy of Sciences recommended postponing the creation of a super-heavy rocket. And in February, Baranov told the media that the technical design of the Yenisei rocket was suspended due to the fact that a correction of its appearance was possible. Now work on the creation of an oxygen-kerosene superheavy rocket has been completely stopped.
Earlier Rogozin said that Russia does not want to participate in the race for the development of the moon, but will not allow it to be privatized.
As you know, last year NASA presented the Artemis Accords – an agreement on the principles of lunar exploration.
In turn, the then US President Donald Trump signed a decree on the US right to the resources of the moon. The document gives American companies the right to start commercial development of the resources of the Earth satellite and other celestial bodies.
News from Perild.com in Telegram. Subscribe to our channel
.