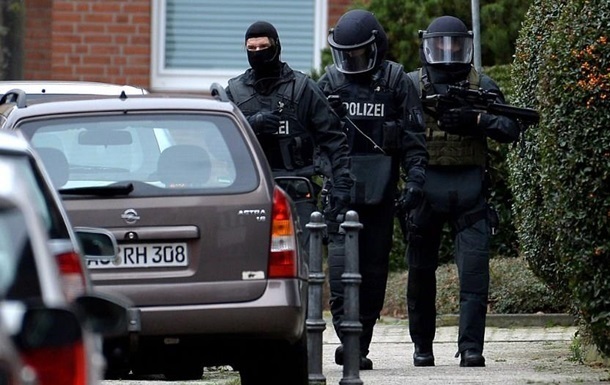 Фото: Getty Images
A terrorist attack in a synagogue was prevented in western Germany
In the city of Hagen, east of Düsseldorf, police surrounded a synagogue after there were signs of a "possible dangerous situation."
In Germany, several people were detained in connection with the preparation of an attack on a synagogue in the west of the country. About this with reference to our own sources informs DPA on Thursday 16 September.
As confirmed by the Minister of the Interior of the state of North Rhine-Westphalia Herbert Royle, the "young man" was detained after an incident in the city of Hagen, east of Düsseldorf.
Spiegel edition writesthat the police are searching the apartment of a 16-year-old Syrian who was preparing the synagogue bombing. He and three others were detained, the newspaper claims.
In turn, the Dusseldorf prosecutor's office announced that anti-terrorist bodies were also involved in the investigation.
The previous afternoon, police surrounded a synagogue in Hagen after signs of a "possible dangerous situation" appeared. The street in the city center, where the synagogue is located, was surrounded at a distance of 250 meters.
As a result, the service scheduled for Wednesday evening on the occasion of Yom Kippur has been canceled.
According to Spiegel, German security officials received a tip from the foreign secret service and warned of a possible Islamist in Germany who was suspiciously acting on the Internet. The extremist talked about the synagogue bombing in a chat room that was being followed.
As a result of the investigation, the special services tracked down a 16-year-old Syrian who lives in Hagen in an apartment with his father.
Let us remind you that earlier terrorist attacks on critical facilities in Iran were prevented. The terrorist group was backed by foreign intelligence services, Iranian intelligence services say.
It was also reported that an attack in a supermarket in New Zealand injured six people. New Zealand Prime Minister Jacinda Ardern called the attack on the customers of a supermarket in Auckland a terrorist attack.
News from Perild.com in Telegram. Subscribe to our channel
.