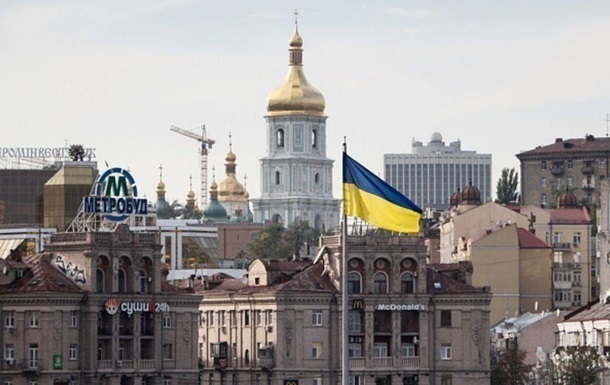 Фото: Getty Images
Ukraine's GDP growth will be 4.1%
Instead of the expected 4.6%, GDP growth for the year will amount to only 4.1%. At the same time, due to the acceleration of price growth, the volume of nominal GDP is expected to be higher than planned.
In Ukraine this year, the pace of economic recovery slowed down: instead of 4.6%, GDP growth will be 4.1%. The reason is called lockdowns at the beginning of the year. This is stated in the explanatory note to the draft state budget for 2022.
The document notes that in accordance with the Forecast of economic and social development of Ukraine for 2022-2024, approved by the Cabinet of Ministers on May 31, real GDP growth by the end of 2021 is expected at 4.1%, which is slightly less than the forecast taken into account when calculating the budget for 2021 (4.6%).
"This situation was mainly caused by the unpredictable introduction in the first quarter of 2021 in Ukraine" lockdown "(from January 8 to 24 inclusive), the transition to the norms of adaptive quarantine (February – the first decade of March), the strengthening of quarantine measures in certain regions at the end March. As a result, this negatively affected production activity and the activity of the service sector, "the document says.
The authors of the project note that the volume of nominal GDP in 2021 is expected to reach UAH 4,808.5 billion, which is slightly higher than the figure of UAH 4,505.9 billion taken into account when calculating the budget for 2021, mainly due to the accelerated growth of the producer price index. industrial products, agricultural products, consumer price index, and, accordingly, a higher value of the GDP deflator.
"The accelerated growth in prices this year is a global phenomenon and is mainly due to the influence of extremely soft monetary policy and other stimulating measures of most of the leading countries of the world against the backdrop of a rapid post-crisis recovery in demand. However, it is believed that inflationary factors in the global economy are temporary in nature," says in a note. It also notes that the return of price growth to target parameters is expected in the near future.
Recall that from January to June 2021, GDP grew by 2.1%. Industry, agriculture, transport and construction contributed to the growth of GDP.
Earlier it was reported that the quarterly growth of Ukraine's GDP exceeded 5%. Compared to the first quarter of this year, the GDP decreased by 0.8%, but increased in comparison with the second quarter of last year.
News from Perild.com in Telegram. Subscribe to our channel
.