Biden has responded to France's statement about a stab in the back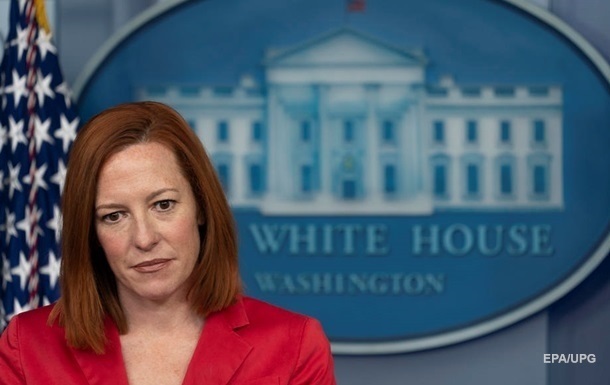 White House Speaker Jen Psaki
France was informed in advance before the conclusion of the AUKUS trilateral partnership, and does not see the creation of the alliance as a regional divide.
The White House commented on the statement about the "stab in the back" of the French Foreign Minister because of the defense alliance of the United States, Australia and Great Britain (AUKUS). So, the press secretary of the White House Jen Psaki during a briefing on Friday, September 17, said that France had been notified in advance of the plans of the three countries.
A White House spokesman was asked to comment on a statement by French Foreign Minister Jean-Yves Le Drian, who was "stunned" by a deal that would force Australia to abandon a $ 40 billion deal with France to develop submarines.
Psaki said France had been informed in advance prior to the AUKUS trilateral partnership. She also announced close cooperation with France and shared priorities in the Indo-Pacific region.
"From our side, we do not see it as a regional divide. We see it as a security area – as a security issue that we want to tackle together," Psaki said.
She also added that the answer to the question of why Australia decided to purchase American nuclear submarines and abandon the deal to develop submarines of French design should be left to Australian partners.
Recall that the United States, Britain and Australia have formed an alliance. Within the framework of the new alliance, the countries will exchange advanced technologies, including military ones. The first initiative within the alliance will be the creation of nuclear submarines for Australia, which is why Australia is withdrawing from the submarine agreement with the French company Naval Group.
France later accused US President Joe Biden of stabbing her in the back with his alliance with Australia and Britain.
.