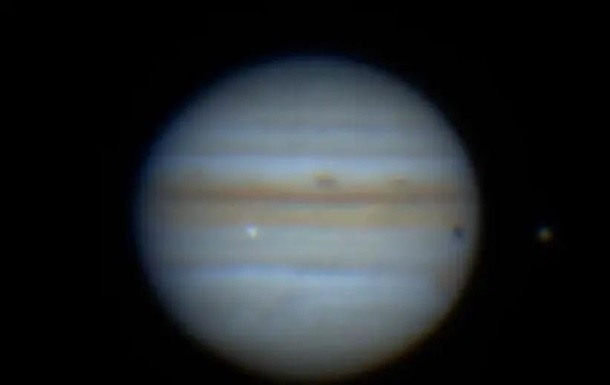 Photo: Screenshot from video
The moment of the collision was captured on video
Scientists observed the planet as the shadow of Io's moon passed on its surface and noticed an unusual phenomenon.
A video of the moment of the collision of an unknown object with Jupiter has appeared on the network. As reported Earth Sky, the collision took place on September 13th.
Observers followed Jupiter that day as the shadow of its moon Io passed across the planet's surface. Observations were suddenly interrupted by a bright flash. Several astrophotographers managed to shoot it. Among them was an astronomer from Germany, Harald Paleske.
"I was surprised by a bright flash of light. It could only be a blow," – said the scientist.
He calculated that the event he recorded lasted only two seconds.
Astronomers have previously found evidence of water vapor in the atmosphere of Jupiter's moon Ganymede.
News from Perild.com in Telegram. Subscribe to our channel
.