A student died near Kiev after vaccination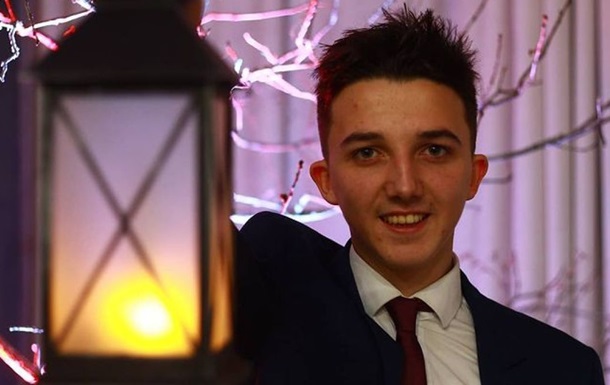 Photo: Ukrainian Humanities Institute
Student died in Kiev region after vaccination against COVID-19
The doctors who arrived at the scene of the emergency resuscitated the victim for an hour, but this did not bring any result.
In the Kiev region, in Bucha, after vaccination against coronavirus, a 19-year-old student of the private educational institution "Ukrainian Humanitarian Institute", Volodymyr Salo, died. About this on Sunday, September 19, it says on the official website of the educational institution.
The institute said that the young man was vaccinated against the coronavirus at 14.30 on September 13. After that, his condition worsened.
"By the evening I felt good, at 18.30 I had dinner in the student canteen, then I went to the cafeteria, where I played board games. Later, the temperature rose, at 20.15 convulsions began. At 20.35 my pulse and breathing disappeared. ambulance, which arrived at 20.45. Doctors resuscitated Vova hour, "- said in the message.
It is known that the guy was in his third year with a degree in philology. He was from a large family with. Dobrosin, Lviv region. The guy at the school only speaks positively.
"Throughout his studies, he worked as an online English tutor. He loved to read, was a very curious person. Vladimir was very kind and responsive. Several times, out of a desire to save someone's life, he donated blood. He helped as a volunteer at the Thanksgiving Day in Kiev. September 12, "the message says.
The preliminary certificate of cause of death indicated "Cardiopulmonary insufficiency. Pulmonary edema. Acute coronary insufficiency."
The final conclusion on the cause of death will be known after a forensic medical examination.
We will remind that earlier WHO and UNICEF urged Europe not to close schools. International organizations are asking governments "not to take away from children the opportunities they deserve."
Earlier it became known that at the end of August 2021, 14% of Ukrainians surveyed said that they had suffered COVID-19 and this was documented. At the same time, official statistics confirm the disease for a maximum of 7% of the population.
.