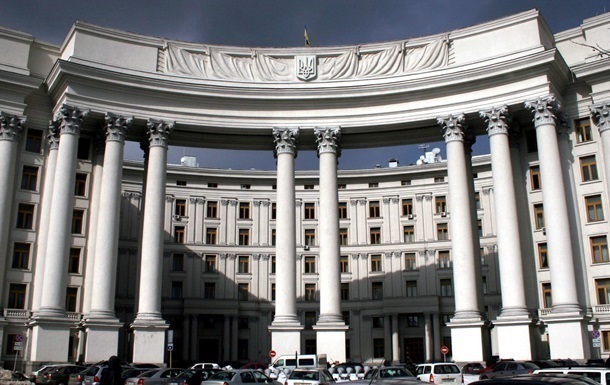 Photo: facebook.com/UkraineMFA
Foreign Ministry demands from Belarus to release unjustly convicted Ukrainian
The ministry demands from the Belarusian authorities to release the Ukrainian, unsubstantiatedly sentenced to three years in prison.
In Belarus, Ukrainian citizen Mikhail Ferenc was sentenced to three years in prison for allegedly participating in actions that grossly violate public order and deliberate damage to property. The Ukrainian Foreign Ministry on Monday, September 20, demanded the release of the Ukrainian.
Ferenc was sentenced without taking into account the total term of seven months, which he had already served in the Belarusian pre-trial detention center.
"There was no reliable evidence of the guilt of the citizen of Ukraine in court. Mikhail Ferenc does not admit his guilt and plans to appeal through a lawyer. The well-known Belarusian human rights center Viasna recognized him as a political prisoner," the Foreign Ministry said in a statement.
The Ukrainian ministry considers the case of Mikhail Ferenc politically motivated, and the verdict unjust and unlawful.
"Unsubstantiated accusations and unlawful convictions of a citizen of Ukraine are yet another manifestation of the anti-Ukrainian actions of Minsk. The case of Mikhail Ferenc is another example of Belarusian" justice ", as a result of which tens and hundreds of local journalists and human rights activists, public activists, programmers, students and ordinary citizens were imprisoned Belarus. We demand the immediate release of Ukrainian citizen Mikhail Ferenc. We will continue to protect his interests by all available means, "the Foreign Ministry stressed.
It should be reminded that earlier in Belarus seven activists received prison terms. Activists received from four to seven years in prison for participating in the protests – human rights activists pointed to political persecution.
It was also reported that in Belarus, the drummer who participated in the protests was imprisoned for six years. Belarusian human rights activists have recognized 30-year-old amateur drummer Aleksey Sanchuk as a political prisoner.
News from Perild.com in Telegram. Subscribe to our channel
.