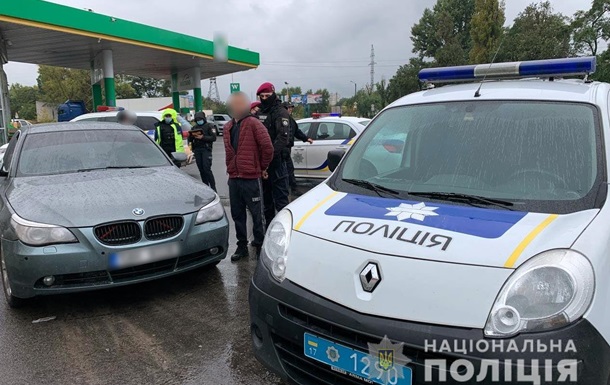 Photo: pl.npu.gov.ua
The attacker was soon detained
The attacker fired several shots from a weapon in the central part of the city and, as a result, injured a local passer-by.
In the city of Kremenchug, Poltava region, a 34-year-old offender was detained, who opened fire in the regional center, wounded a man and kidnapped a woman. About this on Wednesday, September 22, reported press service of the National Police of the region.
So, the day before in Poltava, on Simon Petlyura Street, near a public transport stop, a man fired several shots from an unknown weapon, after which he allegedly forced the woman to get into the car and drove off in an unknown direction.
A witness reported the incident to the police.
"It was preliminary established that a man who fired several shots from a weapon in the central part of Poltava wounded a local passer-by, born in 1990.
The car, in which the attacker fled the scene, was installed and detained in Kremenchuk within an hour. In the car, besides the suspect, there was a 25-year-old woman. Probably, it was he who forced her into a vehicle in Poltava, the police said.
The issue of opening criminal proceedings on charges of hooliganism and kidnapping is being resolved (part 4 of article 296 and article 146 of the Criminal Code). The culprit faces up to seven years in prison.
We will remind, on the eve near Kiev there was an attempt on the life of the adviser to the President of Ukraine Serhiy Shefir. The politician's driver was injured; Shefir himself was not injured. The culprits are identified.
In addition, on the same day in Cherkassy, ​​an unknown person shot a businessman point-blank in a cafe. He died from his injuries. The arrow is looking for.
News from Perild.com in Telegram. Subscribe to our channel
.