Ukrainian Armed Forces do not see withdrawal of Russian troops from Belarus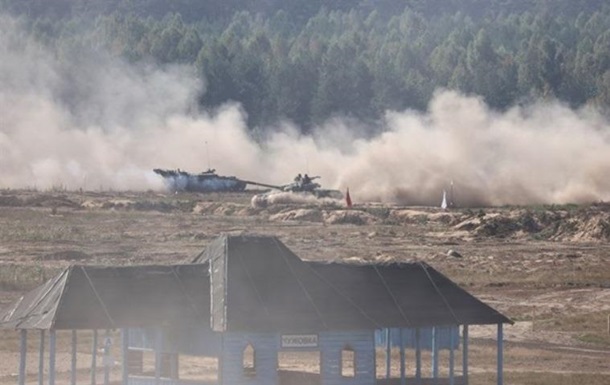 Photo: Belta
Exercises West-2021
The joint exercises of Russia and Belarus ended one and a half weeks ago, but there is no mass withdrawal of troops from Belarus.
The command of the Armed Forces of Ukraine does not observe the massive return of Russian troops to their places of permanent deployment after the exercises with Belarus Zapad-2021. This was announced on Saturday, September 25, by the Commander-in-Chief of the Armed Forces of Ukraine, Lieutenant General Valery Zaluzhny in a comment Radio Liberty.
He noted that although the joint exercises between Russia and Belarus ended on September 16, the Russian troops are in no hurry to return back to their places of permanent deployment.
"Despite the fact that on September 16 it was officially shown on TV that the ceremonial closure took place (exercises Zapad-2021 – ed.), Today we do not record a massive return to the points of permanent deployment of those battalion-tactical groups that were reinforced. there were 19 of them today, they appeared additionally, first of all, during these exercises both on the territory of the Republic of Belarus and on the territory of the Russian Federation, "Zaluzhny said.
According to him, these battalion-tactical groups continue to carry out tasks in the Southern Military District of Russia. And each such group, according to the Ukrainian Armed Forces, numbers about a thousand people.
"They do not stand with machine guns along our border. They are in the appropriate areas close to the state border," he said.
Zaluzhny also added that some of the military returned to their places of deployment to vote in elections to the Russian State Duma, so some movements are recorded.
At the same time, Zaluzhny noted that the Armed Forces of Ukraine still cannot "relax completely".
As a reminder, the Russian-Belarusian exercises West-2021 ended on September 15. They have been recognized as the largest exercise in Europe since the Cold War. About 200 thousand people took part in them.
Before that, it was reported that the General Staff of Ukraine was preparing to respond to the West-2021 exercises.
.