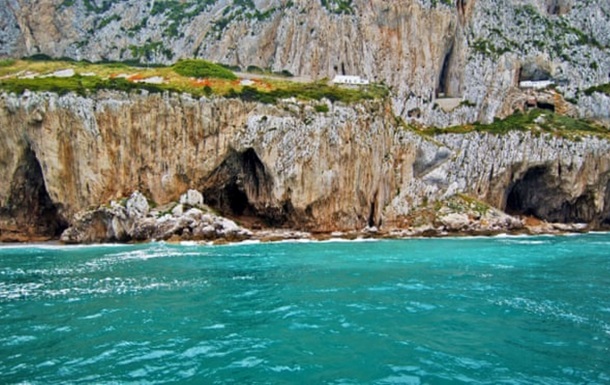 Photo: Gibraltar Museum
Vanguard Cave
As you know, the cave of Gorama, Vanguard, Bennett and Hayima is considered the site of one of the last settlements of the Neanderthals in Europe.
A new chamber has been discovered in a network of caves on the Rock of Gibraltar, which the world has not seen for about 40,000 years due to an earthquake. It is reported by The Guardian.
Experts began exploring Vanguard Cave in 2012, and recently, scientists led by the director of the National Museum of Gibraltar, Clive Finlayson, found a new 13-meter space inside it.
"It's like opening the tomb of Tutankhamun, you find yourself in a place where no one has been for tens of thousands of years," said Finlayson.
At the bottom of the chamber were found the femur of a lynx, the spine of a spotted hyena, and a large wing bone of a griffon vulture.
"We also found six or seven claw scratches on the walls of the cave. Usually such marks are associated with bears, but they seem a little small to me. I wonder if the lynx whose thigh we found really scratched the walls?"
The cave is located at an altitude of 20 meters above sea level, which suggests that earlier there were people, traces of which scientists found elsewhere. The presence of Neanderthals is evidenced by hearths and stone tools, as well as the remains of killed animals – red deer, mountain goats, seals and dolphins.
"Neanderthals did not live on this level, so we suspect that the hyenas grabbed the child, killed him or her and dragged into the depths of the cave," Finlayson suggested.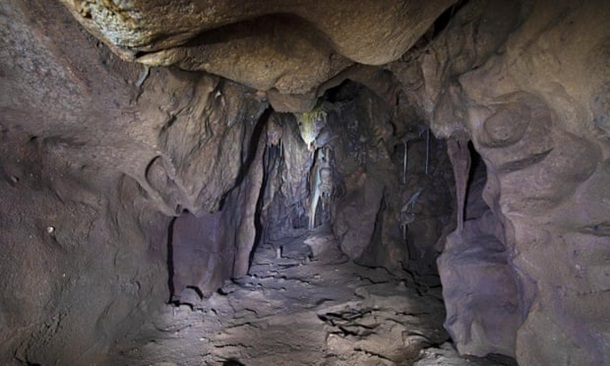 Photo: Gibraltar Museum
Vanguard Cave
Recall that this summer in Odessa, near the monument to Duke de Richelieu, archaeologists unearthed an old pharmacy dump and found a test tube with a cub of an octopus.
In Spain, found drawings of Neanderthals, which are 60 thousand years old
News from Perild.com in Telegram. Subscribe to our channel
.