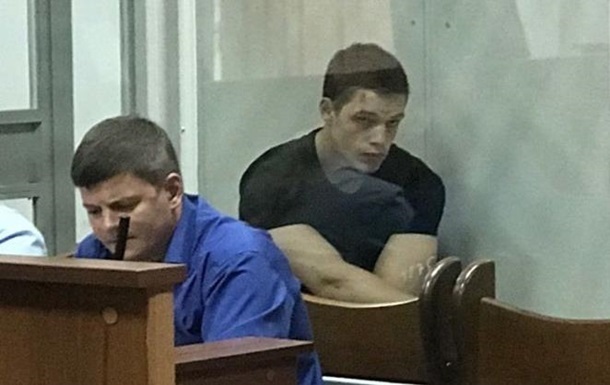 Photo: strana.ua
Kirill Ostrovsky was released
The judge went on vacation and did not extend the arrest of Kirill Ostrovsky – the driver who knocked down a 10-year-old girl at a pedestrian crossing was released.
In 2018, 26-year-old Kirill Ostrovsky in a Hummer knocked down a 10-year-old girl to death after driving through a red light at a pedestrian crossing. Now the judge of the Pechersk District Court of Kiev, Kristina Konstantinova, went on vacation and did not extend his arrest – he was released. About this with reference to our own sources informs Detective INFO, Friday, October 8th.
According to the newspaper, the driver has been in Kiev SIZO No. 13 since 2019 in the status of an "overseer". At the same time, at about midnight on October 5, he left the pre-trial detention center, since the term of the preventive measure, elected on August 6 by judge Kristina Konstantinova, had been exhausted.
At the same time, in early October, the prosecutor filed a petition to extend the terms of Ostrovsky's arrest, but this issue was not resolved at that time.
In turn, Ostrovsky said that he wants to be personally served with a petition to extend the measure of restraint. His lawyers announced the disqualification of the judge, but another judge, Tatyana Ilyeva, promptly refused to satisfy the claim for the defense. Then, on October 4, the defendant's lawyers began to "bombard" the court with petitions regarding the disqualification of the prosecutor, the secretary of the session, and, in the end, Kristina Konstantinova herself.
"Despite the fact that this challenge was announced for the second time and ignoring the prosecutor's arguments that the accused's measure of restraint would expire on October 4, the judge raised the issue of challenging her. On October 4, she never delivered, "the prosecutor's office said, the newspaper writes.
In this regard, Ostrovsky was released after more than three years in custody, while Konstantinova has been on vacation since October 5.
We will remind, on July 24, in the center of Kiev on Lesi Ukrainka Boulevard, Kirill Ostrovsky in a Hummer SUV knocked down a girl at a pedestrian crossing and tried to escape. The child died from his injuries.
And on July 26, the Shevchenkovsky District Court of Kiev arrested the Hummer driver without the right to post bail. During the meeting, Ostrovsky partially admitted his guilt and said that he did not try to hide from the scene, and regrets what happened.
News from Perild.com in Telegram. Subscribe to our channel
.