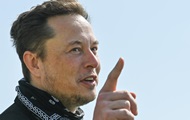 The branded product, called the Gigabeer, will come in a bottle inspired by the Cybertruck pickup.
Tesla CEO Elon Musk has announced the launch of the GigaBier alcoholic drink. He announced this at the Giga Fest in Germany, which was held in honor of the launch of the company's first European plant, Teslarati reports.
It is noted that during the presentation, images with bottles of GigaBier beer were presented.
"We're going to build a train station right on the premises. We'll do graffiti all over the factory and outside. We're even going to have a beer," Musk pointed out, and a picture of a Tesla GigaBier bottle appeared behind him.
News from Perild.com in Telegram. Subscribe to our channel
.