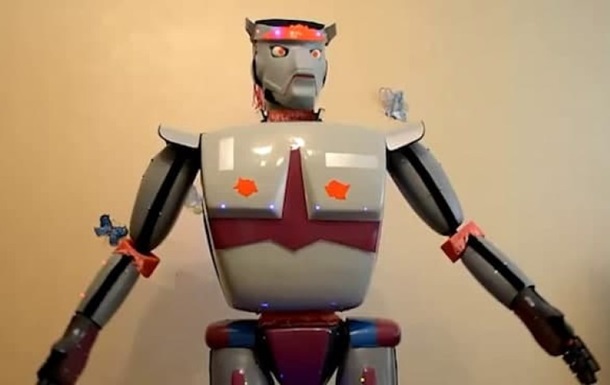 Photo: Still from video
Fun Robot DJ Robo
DJ Robo is powered by the mains. He actively gestures and laughs at his jokes.
In Sevastopol, a pensioner and his nephew created a robot that sings songs and tells jokes. The video of DJ Robo's "performance" on Tuesday, October 12, was published by the Telegram channel Mash on the wave.
According to the public, a 64-year-old man assembled the car in human height. The robot is made of plastic and a steel frame. The creator's 32-year-old nephew wrote a program for him.
The inventors put DJ Robo up for sale. They estimated their work at 95 thousand hryvnia (3.6 thousand dollars).
As reported Perild.com, in the United States have developed a prototype of a two-legged robot-drone LEONARDO, which can both walk and fly.
Tesla Bot. Humanoid robot by Elon Musk
News from Perild.com in Telegram. Subscribe to our channel
.