Saakashvili told why he returned to Georgia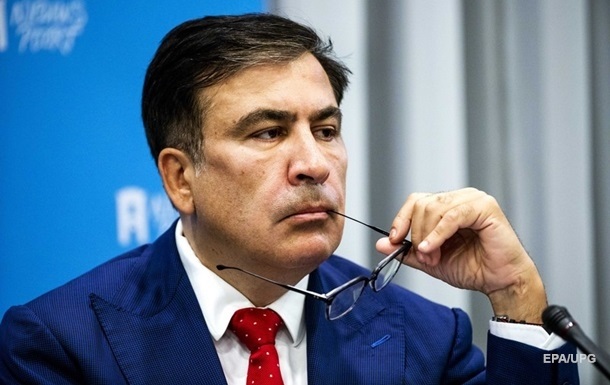 Saakashvili explained his return to Georgia
During the four days of his secret stay in Georgia, the politician visited Batumi, Kutaisi, Poti, Lanchkhuti, and also "ate khachapuri at the Rikotsky pass."
Former Georgian President Mikheil Saakashvili, who is now in prison in Rustavi, said that he returned to his homeland "because of an irresistible and boundless melancholy." On Wednesday, October 13, he spoke about this in a written interview to the Georgian TV channel. Mtavari TV.
He said that "every night he dreamed of different places in the country – the entrance of his house, Peking Street, Rustaveli, Vera and School 51, as well as Borjomi, Batumi, Anaklia and Gagra."
At the same time, he stressed that it was not only nostalgia that pushed him to return.
"Secondly, it was a rational, long thought-out conclusion. When I look at demography, geopolitics, the collapse of internal institutions, I think that we have crossed the line of no return," Saakashvili said.
Saakashvili wrote that this was not his first attempt to come to Georgia.
"It didn't turn out quite as I planned. Something was done in such a way that the first attempt almost ended tragically," he said.
He said that during his four days of secret stay in Georgia, he visited Batumi, Kutaisi, Poti, Lanchkhuti, and also "ate khachapuri at the Rikotsky pass."
"In Tbilisi, I ordered the delivery of khinkali, but before the arrest I was able to eat only one piece," the politician added.
It is known that after returning to Georgia, Saakashvili was detained. The politician was previously charged with four criminal cases, and after his arrest, a fifth case was opened under the article on illegal border crossing.
As a reminder, Saakashvili's doctor said on Saturday that the condition of the politician, who has been on hunger strike since October 1, is getting worse. The Ministry of Justice of Georgia denied this information and assured that the ex-president's vital indicators correspond to the norm.
.