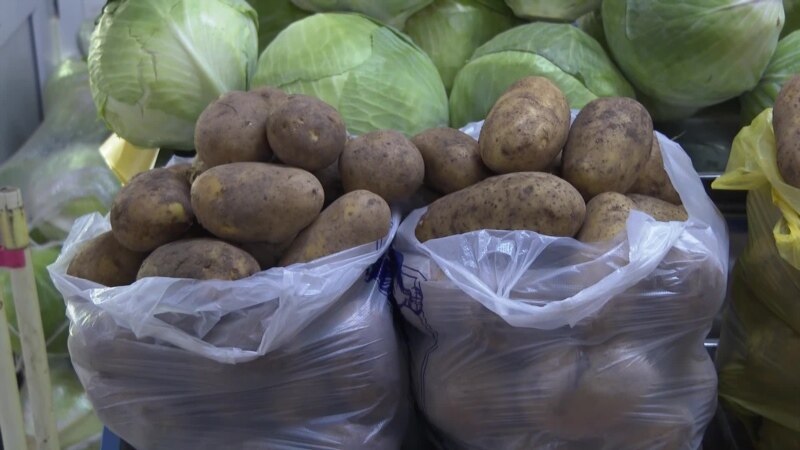 Foodstuffs are becoming more expensive in Kazakhstan. Over the past week alone, experts have recorded an increase in prices for eggs, flour, sunflower oil and vegetables. In some regions, people are forced to pay two dollars for one dozen eggs, and meat prices are approaching $ 8 per kilogram.
"It's getting more expensive. Of course, it's noticeable that everything has risen in price. You cannot buy what you want," complains an elderly woman at one of the bazaars in Nur-Sultan.
"We spend a lot. 50-60 thousand tenge ($ 120-140) is spent a month on food. Not even a month, but in half a month," the young woman calculates. what exactly is needed. "
"We go to a social store, and then at one time we spend 30-40 thousand tenge ($ 70-90). This is to buy potatoes, meat and other products. Prices are growing noticeably for everything and everywhere," says another resident of Nur-Sultan …
"Oil rises in price – and everything rises in price, of course: to bring it – it will be more expensive", – a resident of the capital of Kazakhstan explains the reasons for inflation.
Even officials at a government meeting admit that spending on food accounts for more than half of the earnings of the average citizen of Kazakhstan. But they are still looking for the culprits among the producers.
"Over the past week, the Agency for the Protection and Development of Competition issued four warnings to producers of bread, eggs and flour for a public statement about a possible increase in prices," the press service of the Prime Minister of Kazakhstan reported. -Sultan, Turkestan and Mangystau regions ".
The Ministry of Agriculture called the autumn rise in food prices "expected", but assured that there would be no shortage of vegetables and cereals. Also, officials said that the rise in prices for food would allegedly be beneficial to farmers.
"The rise in grain prices, on the one hand, will have a beneficial effect on the financial condition of our farmers," says Erbol Karashukeev, Minister of Agriculture of Kazakhstan. "They predict a rise in prices for a group of food products in the medium term."
The authorities admit that it is impossible to saturate the domestic market with food produced in Kazakhstan: a significant part of the harvest goes abroad. This year alone, the export of potatoes from Kazakhstan has tripled, and even more carrots – 20 times.
Economist Aydar Alibayev emphasizes that Kazakhstani farmers cannot be blamed for selling goods abroad, where prices are higher.
"If wheat gives the farmer $ 20, 30, 40 per ton more than on the domestic market, no contracts, no arguments, no convictions and requests from the Ministry of Agriculture will help," the economist emphasizes. help from the administrative resource. They have experience in how to do this, but they do not want to. This means that officials are sitting in export profits, there are their interests, even, perhaps, personal ones. "
.