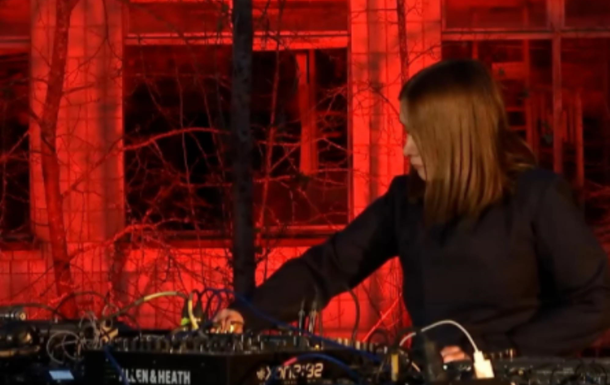 Photo: Still from video
The performance took place in two collapsed schools
The author of the project announced the release of short visual products for visual art festivals.
A light show Sounds of Alienation took place in the exclusion zone. A small event took place in the courtyard of the school in Pripyat. Electronic music was created and played there. This is stated in the TSN plot.
The presentation of records with recorded tracks from world and Ukrainian musicians took place in a dilapidated building. Musical compositions were created on the basis of the cod of dosimeters recorded in the radiation reserve, which were collected and processed for three years.
Valery Korshunov became the initiator of the project.
"The idea of ​​this year is this: we have electronic musicians who take the sounds of Chernobyl and create a track from them. And they will present an audio-visual live performance at one of the locations in Chernobyl. We then finish this video, add 3D graphics. stream is not like DJ sets do, but it is more an audiovisual performance that you can sit down to watch from beginning to end, it has its own corresponding plot, "he said Ukrainian radio.
Recall that "bachelor" Ksenia Mishina is filming a horror film about Chernobyl.
Icelandic musicians presented a video for the Chernobyl track
News from Perild.com in Telegram. Subscribe to our channel
.