Ministry of Health recommends vaccinating children over 12 years old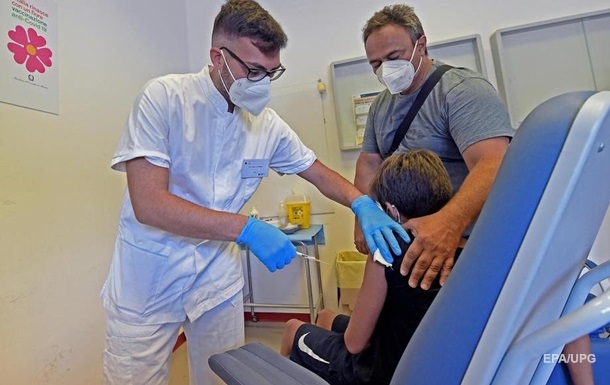 Vaccination of children from 12 years old
Pfizer / BioNTech's Comirnaty vaccine can be used to vaccinate children over 12 years of age against the coronavirus.
In Ukraine, it is proposed to allow vaccination of children over 12 years old. The recommendation of the National Technical Group of Experts on Immunization was approved by the Ministry of Health. This is reported on website departments.
"Recommend the Ministry of Health to approve the STGEI Position No. 27-09 / 2021-1 (official statement) on the recommendation of the Ministry of Health regarding certain issues of vaccination against COVID-19 in Ukraine," the decision of the operational headquarters of the Ministry of Health says.
It is noted that vaccination can be carried out subject to the availability of vaccinations that are age appropriate. In this case, contraindications to vaccination should be taken into account.
In the event of a shortage of COVID drugs, children from 12 years of age and adults at risk should be provided with priority vaccines.
According to the recommendations of the STGEI, children can be vaccinated with the Comirnaty vaccine from Pfizer / BioNTech.
Prior to this, it was reported that the United States completed trials of a vaccine for children. In clinical trials of the vaccine, sixteen toddlers who received a placebo developed COVID-19, compared to three who were vaccinated.
Korrespondent.net also wrote that on the eve of the Ministry of Health approved vaccinations against COVID-19 for children. "Among children, it is recommended to vaccinate persons aged 12 to 17 years, regardless of belonging to a risk group, provided that there are vaccinations that are age appropriate, taking into account the approved contraindications for vaccination," the Ministry of Health said.
.