Fishing rights scandal: British vessel detained by France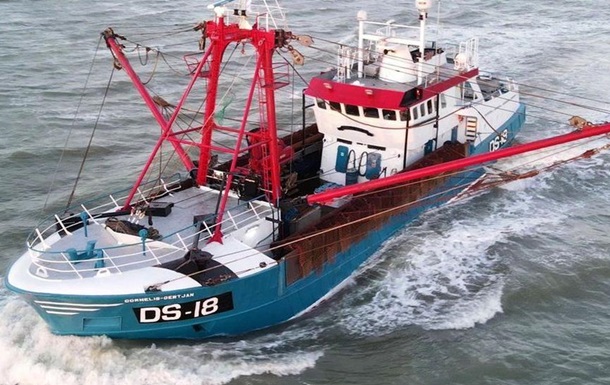 Photo: bbc.com
Fishing conflict between Britain and France
The vessel did not have a license, the French side claims. They want to confiscate the catch. The captain faces penalties.
France has arrested one British trawler and fined another amid a growing scandal over fishing rights after Brexit. It is reported by BBC.
"One of the British trawlers was caught while fishing in the Seine Bay without the appropriate licenses … The boat was redirected to the port of Le Havre. The catch from the vessel may be confiscated, and the boat may be detained pending bail. The captain of the vessel may receive penalties," reported French Maritime Minister Annick Girardin.
The held boat is called Cornelis Gert Jan, the newspaper notes. It is operated by the Scottish company MacDuff Shellfish, which said the fishing activity was "completely legal" and at the time of its arrest the vessel was "lawfully fishing for scallops" in French waters.
Also in MacDuff Shellfish noted that they will defend against any claims, and that their boat is just "another pawn" in the ongoing fishing conflict between France and the UK. The company also called on the British authorities to "protect the rights of the British fishing fleet."
Another vessel was fined for initially resisting verification, Girardin added.
She noted that the checks were undertaken "against the backdrop of increased controls in the strait in the context of license discussions with the UK and the European Commission."
Fishing war. Conflict between Britain and France
We will remind, before that it became known that France is threatening to revise the fishing agreements with Britain. Britain continues to ignore the post-Brexit fishing rights agreement, the French side said.
.