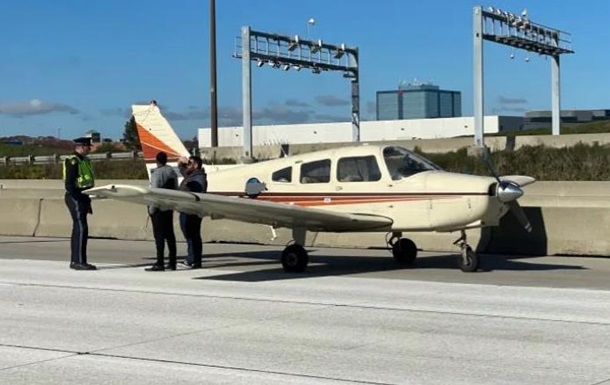 Фото: Michael Cole/CBC
In Canada, the plane lands on a busy Autobahn
The plane made an emergency landing, as a few minutes after takeoff experienced technical difficulties.
Near Toronto, Canada, a light passenger plane is forced to land on a busy Autobahn. About it informs CBC News Thursday, October 28th.
The plane took off from Markham airport in the suburbs of Toronto, but a few minutes after takeoff experienced technical difficulties. Realizing that there was no technical ability to return to the airport, the pilot and instructor decided to land the plane on a 10-lane stretch of freeway near Toronto.
As a result, no one was injured, the plane or cars were not damaged. Traffic on the highway was stopped for some time until the plane was evacuated from the road.
🎥 New footage from our CCTV cameras of the plane that made an emergency landing eastbound on 407 ETR just west of Woodbine this morning! The plane has been removed from the scene and our team is in the process of reopening all lanes. pic.twitter.com/DlSDZBTEoz

— 407 ETR Traffic Alerts (@407ETR_Traffic) October 27, 2021
Airplane landed on #Hwy407 at Woodbine Ave. No injuries, no damage https://t.co/bwHU2DoDuh

– OPP Highway Safety Division (@OPP_HSD) October 27, 2021
We will remind that earlier in Spain it was barely possible to avoid a collision of two passenger planes. The Iberia plane was in the middle of the runway and was about to take off when another plane started approaching in the same runway.
It was also reported that a cargo plane crashed in Indonesia. The aircraft tried to land, but a disaster occurred due to thick fog. One pilot was killed, the other survived.
News from Perild.com in Telegram. Subscribe to our channel
.