Pakistani sent migrants from Ukraine to EU – prosecutor's office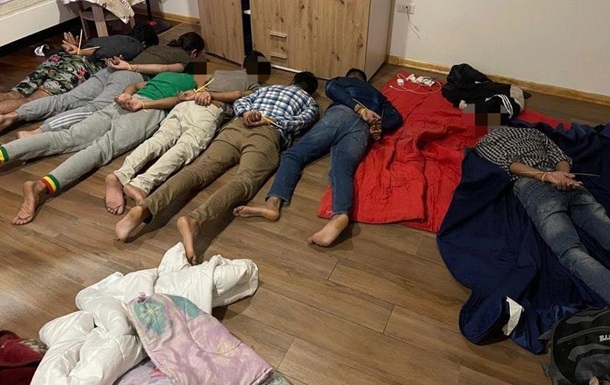 Photo: Kyiv City Prosecutor's Office
Found 15 people preparing for ferry to the EU
To get into Romania illegally, foreigners paid $ 4.5 thousand each.Germany, Italy and France were estimated more expensive – $ 7.5 thousand.
The organizer of the illegal transfer of citizens of the Islamic Republic of Pakistan across the state border of Ukraine to the EU countries was informed of the suspicion. More than 100 people have used its "services". About it informs press service of the Kiev city prosecutor's office.
"According to the materials of the investigation, the citizen of Pakistan, together with other members of the group, including those living abroad, organized the arrival of foreigners in our state. further illegal transportation across the state border of Ukraine to European states, "the message says.
Illegals were provided with temporary housing and transport, which transported them across the border.
The cost of the "service" for illegal crossing of the state border of Ukraine to Europe, in particular, to Romania, was 4.5 thousand dollars, to Germany, Italy or France – 7.5 thousand dollars.
The organizers managed to transport over 100 foreigners abroad.
"In the course of control over the crime, the organizer recorded the receipt of 4 thousand US dollars by the organizer for organizing the transfer of a Pakistani citizen from Ukraine to Romania. 15 more people were also identified who were preparing to be transferred to Europe. During the searches, law enforcement officers seized fictitious documents that were used to legalize them. in our state, "the prosecutor's office added.
The organizer was informed of the suspicion.
It was also reported that in France they said that the relatives of Alyaksandr Lukashenka are trafficking in people. Paris believes that the goal of the Belarusian side is to weaken and divide the European Union.
And in Poland they detained a Ukrainian transporting illegal immigrants. 41 illegal migrants were found in the minibus: 37 Iraqi citizens and four Turkish citizens.
.