The Ministry of Digital Affairs cannot yet remove the certificates of the unvaccinated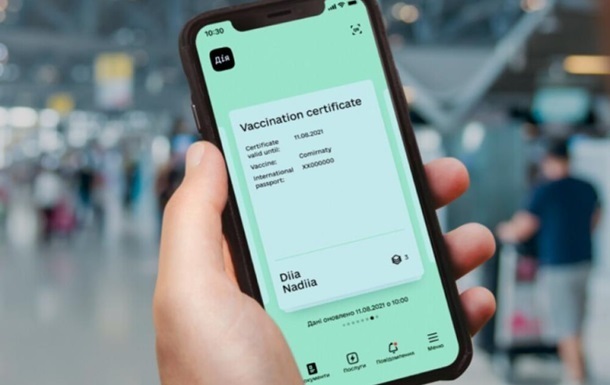 Photo: diia.gov.ua
Fake certificates can only be removed by the end of the year
Vaccinations are protected by medical secrecy and it is possible to find out whether a person was actually vaccinated, or simply bribed a doctor to enter his data into the database, only by making an analysis.
The Ministry of digitalization work on the mechanism of removal COVID-certificates of Ukrainians who did not actually immunized against coronavirus. On Thursday, 28 October, the head of the development of electronic services in Mintsifry Mstislav Banik in an interview RBK-Ukraine.
"By the end of the year, it will already be possible to identify such cases and delete data on fake vaccinations," he said, adding that so far there have been no such cases.
Banik reminded about the criminal liability for doctors for this kind of fraud – up to 3 years imprisonment and a fine of 170 thousand hryvnia.
"There are a certain number of cases, the police exactly they are engaged," – said Banik.
According to him, the scale of this problem is rather difficult to assess, because the administration of vaccination to a patient is protected by medical secrecy. And to find out – a fake COVID certificate or not – is possible only if the patient gets sick.
"Each vaccination is signed with a doctor's electronic key. Conditionally, the patient was given data about the actual vaccination, but they did not give him an injection. He goes to the hospital, it is determined, and it is not difficult that he did not have any vaccinations," the Ministry of Digital Science explained.
Banik also explained that after that, it immediately becomes clear which doctor conspired.
The day before, the Ministry of Digital Science named errors due to which COVID certificates are not generated.
COVID certificate checks. Whom does it concern
.