The priest of the Russian Orthodox Church was fired after he wrote on social networks that he was ready to shake hands with Navalny for the Sakharov Prize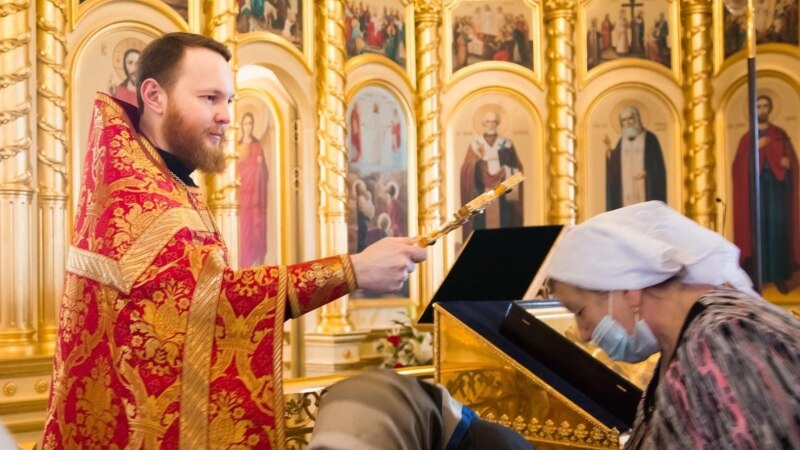 A priest from Dimitrovgrad, Georgy Sukhoboky, was fired from his posts as head of the information and publishing department and the press service of the Melekess diocese because of a post on social networks about the opposition politician Alexei Navalny. write Idel.Realities.
The 33-year-old priest repost the news about Navalny's Sakharov Prize award. "I used to criticize him, but today I'm ready to shake his hand," he wrote.
Soon after the publication, he received a call from the administrator of the Melekess and Cherdaklinsky dioceses, Bishop Diodorus. He said that Sukhobokiy "again arranged provocations all over Russia" and "attracted the attention of the authorities." "Bulk, general, Ukraine, why do you need all this? They are interested in you, rejoice!" – said Diodorus to the priest. According to the bishop, he was told that he should not have such a press secretary. Recording of a conversation between two clergymen published on the YouTube channel of Navalny's supporters.
The decree on his dismissal has already been signed. At the same time, representatives of the diocese argue that Sukhoboky's publication has nothing to do with his dismissal.
"He is not the secretary of the president or the governor, so who is he to pay so much attention to him?" Said Bishop Diodorus Idel. the rest of the things are obediences, that is, orders, if we speak in secular language, are given for a while, then they are freed from them. "
Sukhobokiy has worked in the diocese since 2017. Prior to that, he said, for six years he was the Deputy Press Secretary of the Diocese of Astana and Alma-Ata in Kazakhstan. From the conversation with the bishop, it follows that the entry about Navalny is not the first, however, what is at stake is not specified.
Georgy Sukhobokiy himself said that he did not expect such a decision from the leadership and if he had criticized Navalny earlier, now he has changed his mind. "It is very valuable for me when a person does not just speak and show a piece of paper, they say, it is so written here and so true, but he is still ready to suffer for it. He is ready to answer for his words as a figure. I cannot but respect his position and even I am ready to shake hands, because his word is fully consistent with his deed. This is my position. But the church cannot recognize this position, because there will be less support from the state. And high-ranking church leaders really need this support, "he said.
.