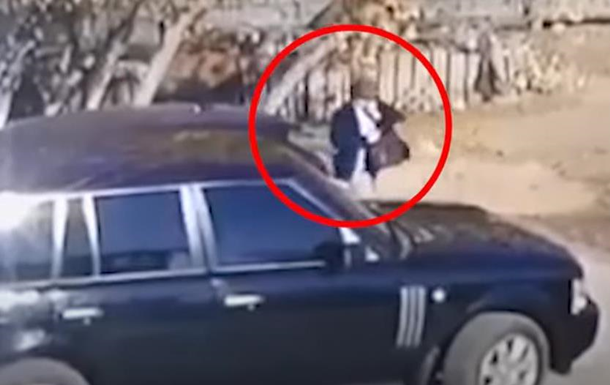 Photo: frame from video
Thieves steal cash from a farmer's car in the Kiev region
Linden "investors" on Range Rover stole half a million hryvnia from a farmer in the Kiev region.
In the Kiev region, the police exposed a group of car thieves. About it informs press service of the police of the Kiev region.
"The attackers pretended to be rich investors, came to businessmen or developers and, according to a well-coordinated scheme, stole cash from citizens' cars," the message says.
The attackers in a Range Rover drove to the village of Khalepya to see a farmer who was carrying out repair work on the territory of the farm.
While one of them was talking to an entrepreneur and offering a lucrative investment, the other two stole money from the farmer's car. The thieves parked their car next to the owner's car in such a way as to conveniently and discreetly steal cash.
The attackers stole 250 thousand hryvnias and 7 thousand US dollars from the farmer. Law enforcers found that in order to commit thefts, men came to the victims in different cars and resorted to conspiracy so that it was difficult to figure them out.
The police have located and identified the intruders. They turned out to be a 41-year-old resident of Kiev and a 56-year-old resident of Krivoy Rog.
The men were detained in accordance with Art. 208 of the Criminal Procedure Code of Ukraine. The police conducted searches in the places of residence of the defendants and seized a number of evidence confirming the involvement of men in committing thefts.
Law enforcement officers are checking the involvement of men in committing similar crimes on the territory of the Kiev region and are taking measures to find a third person involved.
The sanction of the article provides for imprisonment for a period of three to six years.
Earlier it was reported that in Kharkiv, law enforcement officers detained a criminal group that fraudulently seized the apartments of elderly people and sold them.
News from Perild.com in Telegram. Subscribe to our channel
.