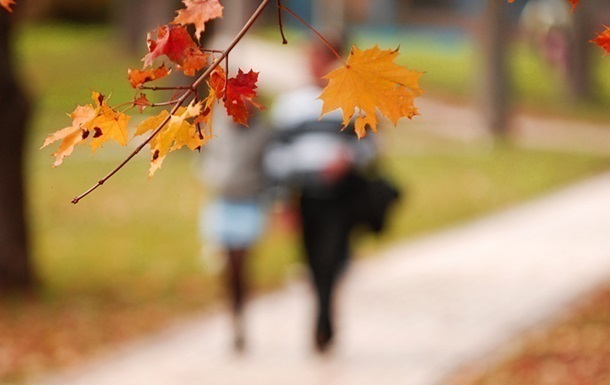 Photo: Taisiya Stetsenko, Korrespondent.net
October in Kiev was colder than the climatic norm
The average monthly air temperature was + 8.4 ° С, which is 0.2 ° С below the climatic norm.
In Kiev, October 2021 was colder than the climatic norm. About it informs Observatory named after B. Sreznevsky on Monday, November 1.
"This year, October in the capital turned out to be quite cool and dry. According to observations of the meteorological station of the Central Geophysical Observatory named after Boris Sreznevsky, the average monthly air temperature in October in Kiev was + 8.4 ° C, which is 0.2 below the climatic norm of 1991-2020. ° С ", – it was said in the message.
At the same time, the warmest day was October 21 with a maximum temperature of + 18.8 ° С, and the coldest day was October 26 with a minimum temperature of -2.4 ° С.
"Only 2 mm of precipitation fell on Prospekt Nauki, which is 4% of the climatic norm. In the ranking of the driest October this year in the capital was the third since 1891 observations," the observatory added.
We will remind that earlier President Volodymyr Zelenskyy turned to rich countries due to climate change. Rich countries should help developing countries to ensure green modernization of their economies, Zelenskiy stressed.
UN Climate Conferences. What we have achieved in 25 years
News from Perild.com in Telegram. Subscribe to our channel
.