Kuleba spoke about Russia's proposal for Normandy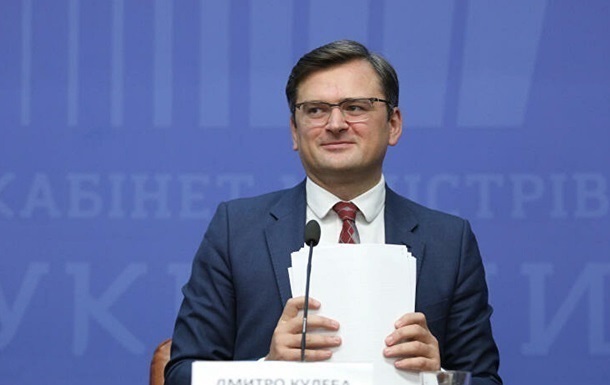 Photo: Ministry of Foreign Affairs of Ukraine
Kuleba regularly calls on Russia to negotiate Donbass
Russia's proposals on a possible meeting of the foreign ministers of the four countries only confirm that Moscow continues to avoid this meeting, the minister said.
Russia has sent proposals to Ukraine, France and Germany on the final document of a possible meeting in the Normandy format. This was stated by Foreign Minister Dmitry Kuleba in the program Right to Power on the 1 + 1 TV channel, reports UNIAN Friday, November 5th.
"From the last thing that happened on the diplomatic track: the Ministry of Foreign Affairs of the Russian Federation sent its proposals to Germany, France and Ukraine, their vision of what the final document of a potential meeting of foreign ministers should be," Kuleba said.
The minister stressed that this document was written in such a way that "it leaves no doubt, except for confirmation that Minister Lavrov (Russian Foreign Minister Seregy Davrov – ed.) Continues to avoid this meeting at a time when we see the escalation of Russian propaganda and spinning this flywheel of hybrid warfare. "
Earlier, Kuleba called on his Russian counterpart to stop hiding and sit down at the negotiating table. He commented on the statements of Lavrov, who called Ukraine's initiatives to resolve the conflict in Donbas "a stream of consciousness" and "fantasies."
It was also reported that Lavrov rejected an early Norman meeting. Ukraine allegedly does not fulfill the agreements reached at the previous summit, says the head of the Russian Foreign Ministry.
.