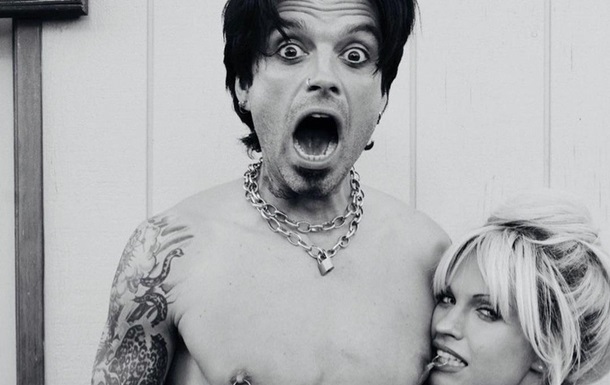 Photo: instagram.com/pamandtommyonhulu
There was a teaser for the series about Pamela Anderson
The premiere of the series based on a real story from the life of the star is scheduled for February 2 this year on the Hulu streaming service.
Streaming service Hulu has released a trailer for the series Pam and Tommy, which will tell the story of Hollywood star Pamela Anderson and her husband Tommy Lee.
According to the plot, this is the story of the marriage of Pamela Anderson and the drummer of a rock band Mötley Crüe Tommy Lee, after the public saw their "home" video posted on the Internet in 1995.
In the film, a thief appears, who, due to Lee's bad attitude towards him, decides to rob the house of the stars. And then he will find in the safe not only jewelry, but also a "sex tape" from the artists' honeymoon.
The thief will publish these frames on the Web for the purpose of earning money.
The heroine of the film will be played by British actress Lily James, known to the audience for the films Downton Abbey. Also in the film was played by the Romanian-born actor Sebastian Stan, playing the role of Tommy Lee.
Filming began on April 5 this year in Los Angeles and was completed in August.
https://www.youtube.com/watch?v=iQqzMMNrQQI
We will remind, earlier Pamela talked about life with her sixth husband, in particular, about intimate relationships.
Downton Abbey: A New Era Trailer Released
News from Perild.com in Telegram. Subscribe to our channel
.