Longest in five centuries: lunar eclipse will take place on November 19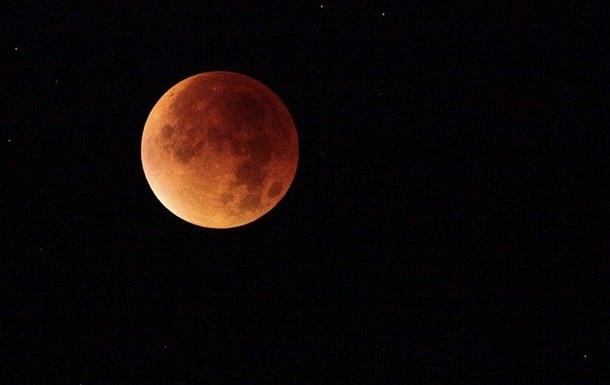 Photo: pixabay.com
A partial shadow lunar eclipse will occur on November 19
The partial shadow eclipse of the Moon will last 3 hours 28 minutes and will be the longest in the last 500 years.
On Friday, November 19, there will be a partial eclipse of the Moon with a duration of almost 3.5 hours. The phenomenon will be the longest since the 15th century, informs press service of the Moscow Planetarium.
The eclipse will be seen by the inhabitants of Oceania, North and South America, East Asia, Northern Europe and Indonesia, and on the territory of Ukraine it will be possible to observe it online.
It is noted that the phenomenon can be called an "almost total" lunar eclipse, since almost the entire Moon will go into the Earth's shadow, and most of the lunar disk will acquire a reddish tint.
A partial shadow eclipse will last 3 hours 28 minutes (from 9.20 to 12.48 Kyiv time).
It is emphasized that at 11.04 Kiev time the maximum phase of a particular eclipse will occur, when the Moon, by 0.97 of its diameter, will be in the shadow of the earth.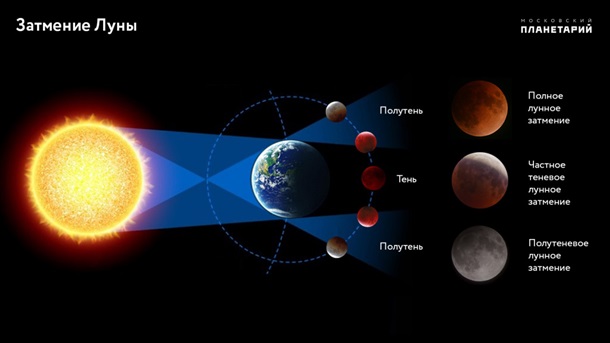 Photo: planetarium-moscow.ru
As specified in the planetarium, eclipses of the Sun and Moon occur every six months. The sun, earth and moon at this time line up. If the Earth is in the middle, then the inhabitants of the planet are observing a lunar eclipse.
When the Moon enters the cone of the Earth's shadow and takes on a reddish tint, this astronomical phenomenon is called a total eclipse. If it is not completely submerged in the shadow of our planet, we are talking about a partial shadow eclipse.
Supermoon and lunar eclipse: photo report
.