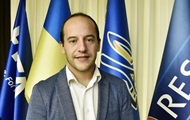 Luis Cortez got a job in Ukraine.
The Ukrainian Football Association has officially announced the appointment of Luis Cortez to the post of head coach of the Ukrainian women's national football team.
The executive committee of the organization approved the specialist for the new position.
"I am grateful to the UAF for believing in me! I am ready in my work not only to help the national women's team, but to use my experience and knowledge for the development of women's football in Ukraine as a whole. I am perfectly aware of how important this direction is for the leadership of the association and the Ukrainian football community in overall, and I will have the honor to join its development, "- said Cortez.
Last season, Cortez led Barcelona's women's team to victory in the Champions League, the Championship and the Spanish Cup. The specialist has also been named UEFA Women's Coach of the Year.
Note that during the season Luis Cortez had difficulties in the Barcelona dressing room, which is why the players refused to work with him. The club's management immediately fired the coach.
Recall that the past coach of the women's national team of Ukraine was Natalia Zinchenko, who dismissed.
.