Pilot dies in Texas jet drills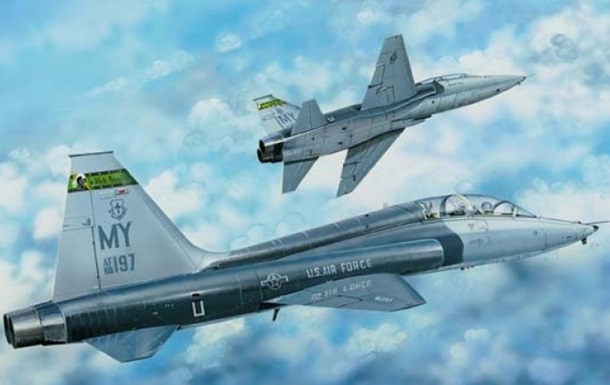 Photo: commons.wikimedia.org
Jet aircraft T-38C Talon
The incident took place on the runway. Another soldier is in critical condition.
In the USA, at the US Air Force base Laflin in Texas, there was a fatal accident involving two T-38C Talon trainer jets. About this on Friday, November 19, reported press service of the base.
According to the military's report, the incident happened at 10:00 on the runway.
As a result, one pilot was killed, two more were injured. Moreover, one of the victims, having received medical assistance, was released, while the other, in critical condition, was taken by sanitary aviation to a military hospital.
An investigation has been launched into the incident.
As reported, a Belgian fighter jet crashed into a building at a Dutch Air Force base Leeuwarden… Two people were injured.
In the United States, a homeless man entered an airbase with a presidential plane
.