In Volyn, a man was buried alive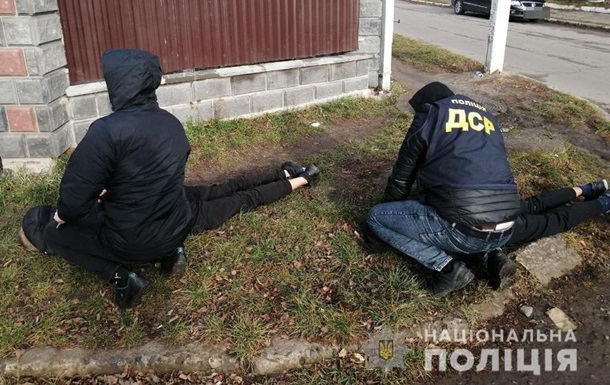 Photo: npu.gov.ua
In Volyn, a man was buried alive in a "grave"
The man was beaten for several hours, shot over his head, his phone and car were taken away from him, and then he was taken to the cemetery, forced to dig a "grave" and he was thrown with earth.
In the Volyn region, a man was buried alive in a "grave". About it informs National Police on Thursday 25 November.
As it turned out, the victim had a conflict with a local resident who owed him money.
"To" resolve "the issue, the debtor turned to common acquaintances. Having made an appointment for the victim at the place of residence of one of the local residents, two citizens beat him for three hours. At the same time, they fired from a weapon over the man's head, took away his phone and car. Then they took him to the cemetery. Using physical force, they forced the victim to dig a "grave" and threw earth at him, "the message says.
The victim managed to get out of the "grave", which "the defendants forced him to dig, and turn to the police for help." Now the man is in intensive care, doctors are fighting for his life.
The police detained two local residents 23 and 30 years old, at their place of residence, operatives and investigators conducted searches and seized things confirming the criminal activities of the detainees. They have already been informed about suspicion under articles of robbery and illegal seizure of a vehicle. After carrying out the necessary investigative actions, their actions can be additionally qualified.
The issue of the choice of a preventive measure in the form of detention is being resolved. The persons who may be involved in this crime are also identified. For what they did, the Volynians could face up to ten years in prison.
We will remind that earlier in Nikolaev they shot a businessman. The man, who was accompanied by the girl, was killed in the courtyard of a multi-storey building. A special police operation was launched in the city.
It was also reported that the police prevented the contract killing of a businessman in Odessa. The special operation took place in the fish ranks of the Privoz market, where the alleged customer is engaged in the crayfish trade, media reported.
.