Mine accident in Russia: three rescuers died, miners ran out of oxygen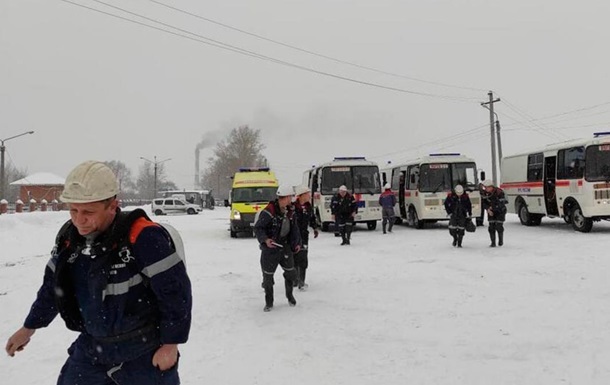 Photo: EMERCOM of Russia
Three rescuers who disappeared at a mine in Kuzbass were killed
At the Listvyazhnaya mine, rescuers stopped communicating. Their bodies were later found – they ran out of oxygen.
At the Listvyazhnaya mine in Russia, the bodies of three rescuers who had previously disappeared were found. About this with reference to a source in the ambulance of the city of Belovo informs Interfax Thursday 25 November.
"Unfortunately, the rescuers died. They did not have enough oxygen in the cylinders. Their bodies were found," the source said.
Earlier in the evening, the Ministry of Emergency Situations of the Russian Federation said that the department of rescuers who carried out work after the accident with victims in the Listvyazhnaya mine had stopped communicating.
"At about 15:00 Moscow time, the department of mine rescuers, who were carrying out a rescue operation at a distant line, stopped communicating. Their search was organized," it said.
As explained in the department, during the rescue operation, the concentration of methane exceeded 6%, carbon monoxide – more than 0.25%. Due to the likelihood of a gas explosion, it was decided to suspend rescue operations and bring all units to the surface, but one of the links did not come to the surface.
In addition, according to the source, the miners who disappeared after the accident at the Listvyazhnaya mine could have run out of oxygen in the afternoon, so the chances of their rescue are minimal. He explained that the self-rescuer systems are designed for six hours, with low-intensity use – a little longer.
"However, more than 12 hours have passed since the accident. There is still no connection with them," the source recalled, adding that cavities with air bubbles in the mine have not yet been found.
Recall that earlier today at the Listvyazhnaya mine there was an explosion in one of the ventilation drifts, after which a fire started. According to preliminary data, the fire of coal dust could become the cause of the emergency.
.