Near Kharkov, a truck turned over and crushed a passenger car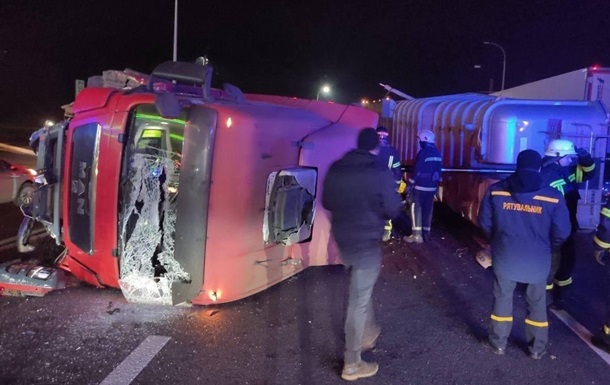 Photo: facebook.com/police.kharkov
A large-scale accident happened at the entrance to Kharkov
Two trucks and three cars collided in a large-scale road accident. The police are establishing the death toll.
At the entrance to Kharkiv, two trucks and three cars collided in a large-scale accident – the death toll is being established. About it informs region police on Thursday 25 November.
The accident was reported at 18:25. It is known that there are people killed, but their number is still unknown.
"The officers of the investigative-operational group and rescuers are working on the spot," the police added.
How writes Telegram channel Operative, a truck crushed a taxi car, in which at that time there were a driver and two passengers – a grandmother with a child. Rescuers are now unloading the truck to unblock the bodies.
Recall that earlier in Kiev, a drunk driver arranged a massive accident. The drunk driver lost control and, jumping into the oncoming lane, collided with three cars.
It was also reported that four patrolmen were injured in an accident near Lviv. The police demanded that the driver stop, but he refused and rammed two official vehicles.
Named an anti-leader in the number of fatal accidents
.