The thinner Zaritskaya surprised with her image in a new video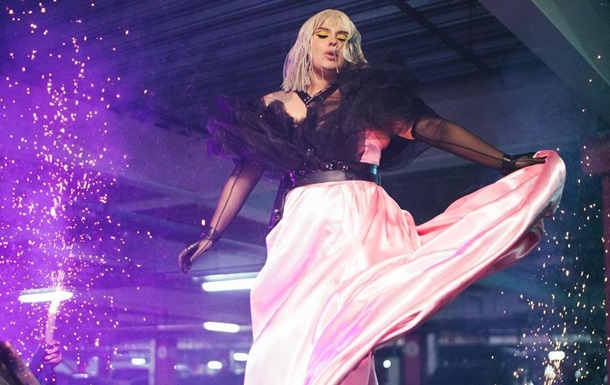 Photo: instagram.com/kazka.band
Alexandra Zaritskaya
The performer has lost weight thanks to the show Dancing with the Stars and has now managed to star in a video with another Ukrainian singer.
The popular Ukrainian group KAZKA, together with the singer ROXOLANA, presented a video for the track Not my own. A video for a song from the Ukraine Is project about Ukrainian poetry and contemporary music appeared on the performer's YouTube channel on Thursday, November 25.
Despite the impressive plot of the video – both girls want to take revenge on their spouses for treason, the image of the soloist of the group Alexandra Zaritskaya attracted the attention of the audience. She appeared in a completely new slender figure with white hair of the square style.
"On the set of the video Not my own we had a lot of fun. I really liked my look – I had never turned into a blonde before! But in fact, this is a video about mutual support, which is especially needed when one of us is experiencing deception or betrayal. Roksolana and I show that friendship and girlish solidarity can overcome any adversity, "Zaritskaya said.
We will remind, earlier Zaritskaya talked about how she lost 25 kilograms.
KAZKA soloist lost weight at Dancing with the Stars
.