Monument to Maradona unveiled in Italy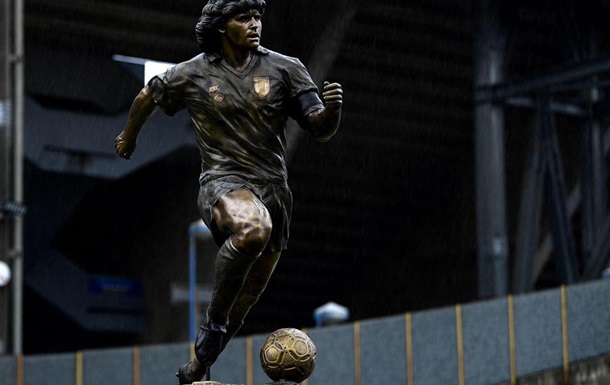 Photo: twitter.com/SuisseSUI
A monument to Diego Maradona appeared in Naples
The opening of the monument in Naples is timed to coincide with the first anniversary of the death of the famous football player.
In the Italian city of Naples on Thursday, November 25, the opening ceremony of the monument to the legendary Argentine football player Diego Maradona took place, reported ABS-CBN News.
It is noted that the author of the statue of an Argentinean who played for a local club in the 1980s Napoli, is the sculptor Domenico Sepe.
A life-size monument was temporarily installed in front of the city stadium, which was renamed in honor of the football player shortly after his death last year. The city authorities will soon determine where the statue will be moved.
As indicated, the opening of the monument is timed to coincide with the first anniversary of Maradona's death. On the same day, memorial actions were held throughout Napoli, which ended with a torchlight procession in one of the central quarters of the city.
Recall that Diego Maradona died of a heart attack in his own home in Buenos Aires on the morning of November 25, 2020, a few days after brain surgery. Ka claims the footballer's lawyer, he died due to poor medical care.
The last video in Maradona's life has been published
.