Lucescu: Dynamo was lucky in the match with Minai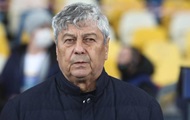 The mentor of the Kievites is disappointed with the game of his players.
Dynamo head coach Mircea Lucescu shared his opinion on the victory over Minai (2: 0).
According to the Romanian specialist, his team was lucky to win, because the Kievites failed the second half of the meeting.
"We played too self-confident in the first half, relaxed. We could have scored 3-4 goals – we didn't. During the break, I told them that it would be a completely different football. Minaj will act more aggressively, it will be much more difficult.
I think we are lucky. There could have been a different result. Minaj created several good chances, won martial arts, was more aggressive, more persistent, wanted more. It is good that there will be a week to prepare for the next match, because there were no pauses at all for these guys – the national team, the Champions League, "Lucescu said in an interview with Football TV channels.
ISPORT available video goals and match review Pass – Dynamo.
.