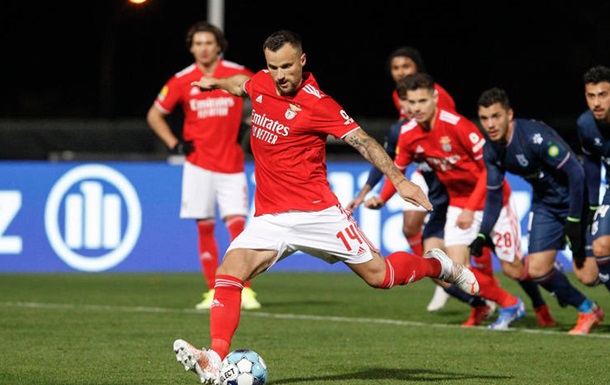 Фото: Getty Images
Belenenses was able to release only 9 players to the game with Benfica
Portugal has identified the first cases of Omicron infection – all in one football club.
In Portugal, the first cases of the new strain of the Omicron coronavirus have been confirmed. And all the players, and one more club – Belenenses. Informs Reuters.
The infection was discovered after defender Cafu Pete tested positive for COVID-19 when he returned to Portugal from South Africa last week.
Recall that on Saturday Belenenses played in the national championship with Benfica, while releasing only nine players on the field, two of whom were nominally goalkeepers.
Seven players entered the second half, after which the referee stopped the game. By that time the scoreboard was 7: 0 in favor of the "eagles".
"We are all isolated, except for the youth team, which did not play on Saturday. 44 people are isolated at home.
Two or three players and two or three employees have symptoms, but nothing serious, the rest have no symptoms. Everyone is waiting to be re-tested as soon as the health authority allows it, "a Belenenses spokesman said on Monday.
News from Perild.com in Telegram. Subscribe to our channel
.