In Germany, the plane landed on a bridge and got into an accident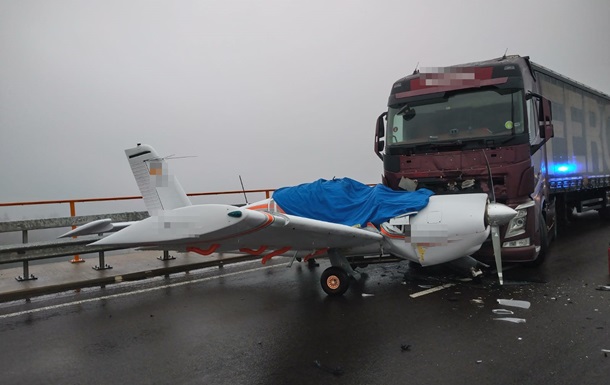 Photo: twitter.com/Polizei_PS
Air traffic accidents in Germany
The plane was heading from France to Lower Saxony when it suddenly had an engine failure. The pilot was forced to sit down.
In southwestern Germany on Saturday, December 4, a single-engine A62 aircraft made an emergency landing on a road bridge and hit the wheels of a truck. About it reported at the Pirmasens Police Communications Department.
It is noted that the incident occurred at about 12:00 (13:00 Kiev time). The 72-year-old pilot was heading from France to Lower Saxony when his engine suddenly failed.
The man decided to sit down and chose the Schwarzbachtalbrücke bridge on Autobahn 62 in Rhineland-Palatinate for this. The height of the building is about 100 meters.
As a result of the landing and collision of the aircraft with the truck, the pilot received minor injuries, the driver of the truck was not injured. However, due to the accident, traffic on the Autobahn was blocked for more than six hours.
As reported, in Israel, during a training flight of the F-15I Raam fighter, there was a problem with the chassis. The aircraft made an emergency landing.
The fall of the British F-35 fighter: video appeared
.