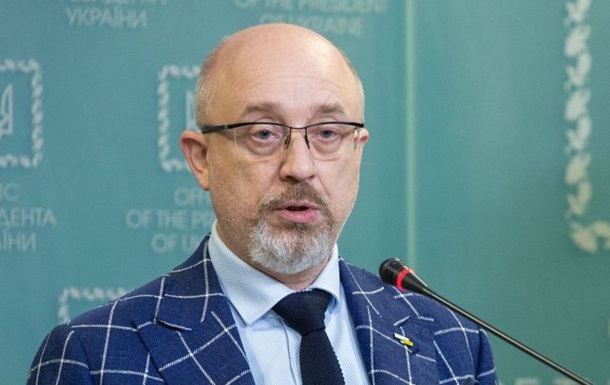 Photo: RBC Ukraine
Reznikov comments on the situation near the borders of Ukraine
The Minister of Defense of Ukraine does not rule out that the number of Russian troops near the Ukrainian border will grow.
Ukrainian Defense Minister Alexei Reznikov called on Britain, the United States and Canada to send their military instructors closer to the Russian border. In his opinion, this will help contain Russian aggression.
As Reznikov said in an interview with the publication The Globe and Mail, it is now necessary to take steps to restrain Russian President Vladimir Putin from invading Ukraine, because then "it will be too late." For example, in his opinion, the United States, Canada and Britain could send more of their instructors to Ukraine and provide defense means.
"You (Canadians) have a training program with us in Ukraine. I think we can expand it. Instead of having 50 (military) instructors here, send 500 instructors," Reznikov suggested.
Foreign servicemen, as the minister noted, should be located closer to the front line, since today they are located more than 1000 kilometers from the Russian border – in Yavoriv.
"It would be nice if the Canadian instructors … were deployed in Kharkov, Mariupol, Kramatorsk, Odessa and on the Snake Island. Three flags should fly in these territories – the flag of Canada, the flag of the United States and the flag of Britain. This would also be a good sign. for Russians – that you are here, "he said.
Also Reznikov does not exclude that the number of Russian troops near the Ukrainian border will grow. In his opinion, the total number of Russian troops near the border could grow to 175 thousand.
"If this trend continues, there will soon be 175,000 of them. Today we estimate the number of these forces on our border at 94,000. There is indeed a possibility of such a buildup, but we are ready and there are no surprises for us," Reznikov said in a comment to the Estonian TV channel. ERR.
Let's remind that on the eve of the German edition Bild published intelligence data, according to which Russia intends to seize two-thirds of Ukraine. It was noted that the corresponding plans are in the drawer of President Putin's desk. The attack could take place in late January or early February if Ukraine and NATO do not respond to the Kremlin's demands.
.