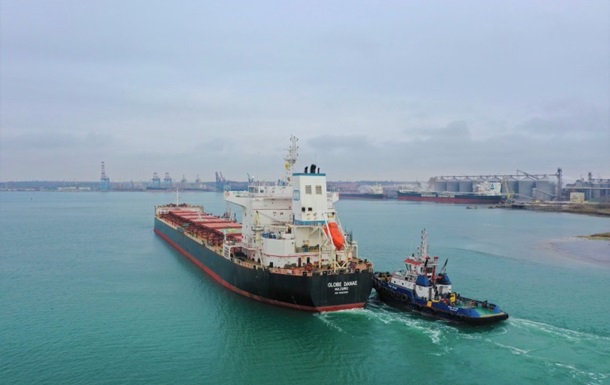 Photo: DTEK
Second Panamax-class vessel with American coal arrives in Ukraine
The company has contracted 0.9 million tons of gas coal, 470 thousand tons of which should be delivered by February.
A ship with 66 thousand coal from the United States arrived in Ukraine. This is the second vessel contracted by Rinat Akhmetov's company DTEK Energo, according to the press service of the company Sunday, December 5th.
"Despite the very difficult conditions with the availability and record prices for energy resources on the world markets, today we meet the second ship with coal from the United States. In the coming days, it will replenish the reserves of our TPPs and will ensure the stability of the Ukrainian energy system during peak periods. We have mobilized all available resources in order to ensure the stability of the energy system, light and heat in the homes of Ukrainians in these difficult conditions, especially during the heating season, "the message says.
It is noted that three more vessels with Panamax-class coal are expected to arrive by the end of the year.
In general, during November-January, DTEK contracted 470 thousand tons of coal. At the same time, the company agreed to purchase 0.9 million tons of gas coal from the USA, Kazakhstan and Poland.
Negotiations on additional contracts are also ongoing. It should be noted that the day before the first Panamax-class vessel was unloaded with 60.5 thousand tons of coal for the Uglegorskaya, Zmievskaya and Tripolskaya TPPs, which arrived in Ukraine on November 21.
Earlier it was reported that DTEK will supply seven ships with coal to Ukraine.
.