US convinced EU of reality of Russian threat to Ukraine – FT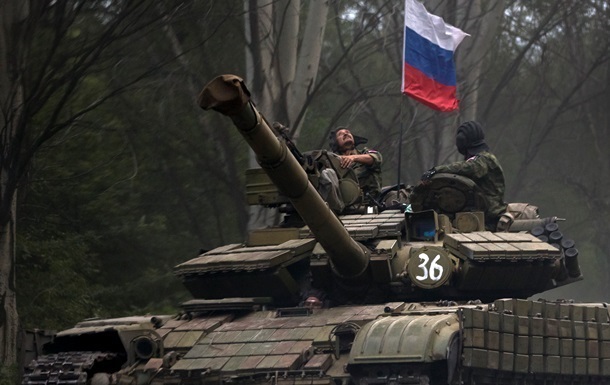 Photo: AP
The United States passed intelligence data on the pulling-in of Russian troops to the Allies
US intelligence data helped shift the conversation from whether there was a real danger to how best to contain the threat.
The administration of US President Joe Biden has convinced allies in the EU and NATO that Russia may be ready to invade Ukraine. This was preceded by an unprecedented exchange of intelligence on Moscow's military preparations. Financial Times.
It is noted that one of these countries is Germany.
"Weeks of continuous US diplomatic engagement with European governments, backed by intelligence exchanges, have helped convince some previously skeptical capitals, including Berlin, that the Kremlin may soon deploy its troops to Ukraine," the report said.
The publication notes that this stimulated Europe to "support the idea of ​​the need for serious threats of sanctions to contain the Kremlin."
US intelligence reports were reportedly passed on to NATO and EU members through diplomatic channels, and the amount of material and details shared by the other 29 NATO allies was assessed by one official source as "fairly broad."
At the same time, it is indicated that the earlier level and completeness of the exchange of intelligence was caused by the "initial reluctance" of some European allies to view US statements about Russia's preparation for an invasion as "trustworthy."
In addition, the decision of the United States to share its intelligence with European states and issue public warnings is explained by Washington's hope that, by enlisting the support of the West on the sanctions issue, the United States will underline the price of any aggression for Moscow. Details of the sanctions and other countermeasures are reportedly still under discussion.
The disclosure of previously classified details began in early November ahead of a NATO ministerial meeting last week to discuss Ukraine. Intelligence reportedly helped shift the conversation from asking whether there was a real danger to asking how best to contain the threat.
We will remind, on December 4, major world media published intelligence data, according to which Russia is preparing to attack Ukraine on four fronts in order to capture two-thirds of its territory.
In response, Moscow said that they were impressed by the "scale of impudence and lies", and the movement of the Russian army on their land is "the legal right of a sovereign state."
.