VTsIOM said that 80% of Russians believe that it is impossible to joke about the church, and more than two-thirds – that it is impossible to joke about the history of Russia and the USSR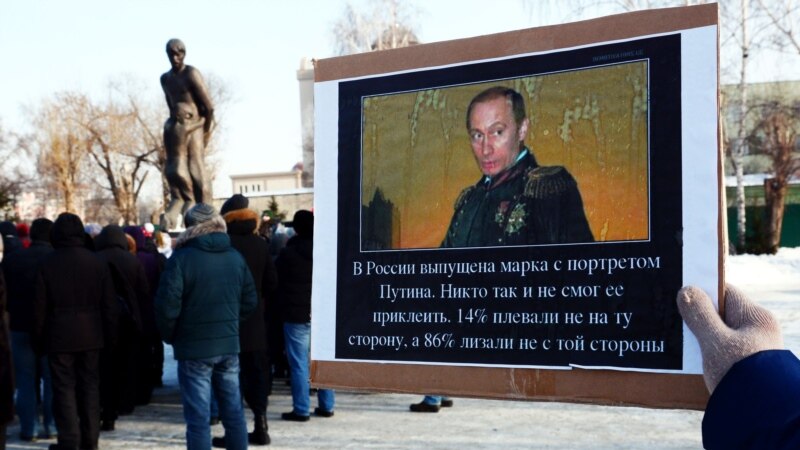 Russian State Sociological Service VTsIOM published the results of the survey about which topics Russians consider acceptable for jokes, and which – definitely not. The data of the VTsIOM polls in recent years are not independent and may not reflect the real sentiments of Russians, but rather show the sentiments of the Kremlin and the course that it is pursuing in Russia. As a rule, they sharply disagree with the data of surveys of independent ("Levada Center") and foreign sociologists.
It follows from the VTsIOM poll that the majority of Russians believe that one should not joke about the church, nationality and Russian history. According to the VTsIOM sociologists, 80% of the respondents told them that they should not joke about the church, 69% each – that it should not be done over "national characteristics and traditions of different peoples", as well as "over the history of Russia, the USSR and the Russian Empire."
However, the Russians named the health features of other people as the most unsuccessful topic for jokes: 91% of respondents named this topic.
Russians consider relations with their bosses to be "appropriate" topics for jokes (this was stated by 69% of the respondents), family relations (63%), as well as the country's economic and social problems (63%).
VTsIOM also claims that 77% of Russians have a rather negative attitude to "black humor", which VTsIOM describes as "mockery of death, violence, disease."
In Russian and Soviet culture, there are many anecdotes that ridicule both the church and its representatives, and the national characteristics of Russians, Ukrainians and other peoples who inhabit Russia. VTsIOM does not explain how the existence of these anecdotes is combined with the "unacceptability" that Russians allegedly show to jokes on such topics. However, his survey data could subsequently be used to escalate the persecution under articles on extremism and incitement to ethnic hatred – just as previously used survey data, which argued that Russians support the annexation of Crimea.
Also in recent years, Russian authorities have begun to harass comedians whose jokes were deemed "unacceptable":
.