China reacted to the US declaring a "diplomatic boycott" of the Beijing Olympics: "Promoting a boycott without being invited."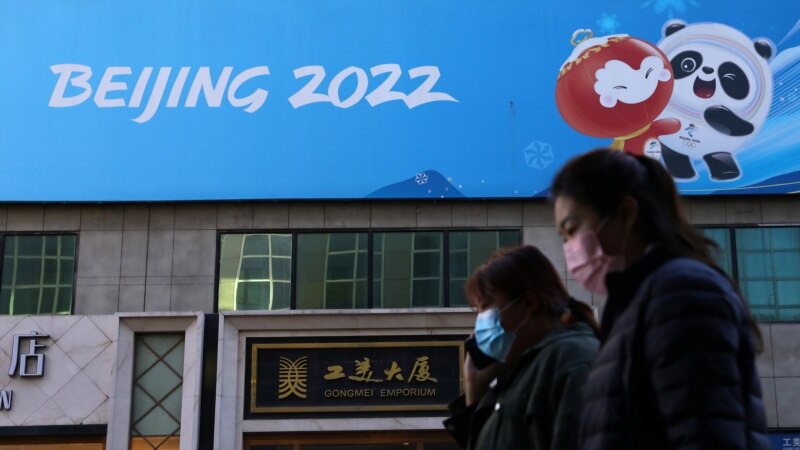 Chinese authorities have reacted to Washington's announcement of a "diplomatic boycott" of the 2022 Beijing Winter Olympics. The US decision means that neither President Joe Biden nor any other high-ranking US officials will attend the games, which will be held in Beijing in February, and which the head of China Xi Jinping is going to open. Also, diplomats will not go to China: among the participants in the US delegation there will be only athletes and coaches.
Chinese Foreign Ministry spokesman Zhao Lijian responded to this statedthat "China expresses its strong discontent and strong protest to the United States" and has already made the American side "a strong representation and will take decisive countermeasures."
"The actions of the United States seriously violate the principle of political neutrality of physical education and sports established by the Olympic Charter," the official said.
In a statement on the website of the Chinese Embassy in the United States, separately saidthat "American politicians continue to advocate a diplomatic boycott even without being invited to the Games." Washington's statement has been labeled "political manipulation," "a flagrant political provocation and a grave insult to 1.4 billion Chinese."
"This will only make the Chinese people and the world see clearly the anti-Chinese character and hypocrisy of American politicians," the statement said. It reiterates that "if the US acts in its own way, China will take drastic countermeasures."
White House spokesman Jen Psaki explained the "diplomatic boycott" by the fact that the PRC is carrying out "genocide in Xinjiang and other human rights violations." We are talking about the so-called "re-education camps", where the Chinese authorities send representatives of minorities (Uyghurs, Kazakhs, Kyrgyz) and Muslim believers: there people are kept in prison conditions and exposed to communist propaganda. Many inmates of such camps talk about the torture they endured.
New Zealand and Lithuania have already joined the diplomatic boycott of the Beijing Olympics. Representatives of these countries also cited "human rights issues" among the reasons. Britain, Canada and Australia said they are considering a diplomatic boycott and do not rule out that they may join the United States and the two countries listed above.
.