The versions of the fatal road accident in the Chernihiv region are named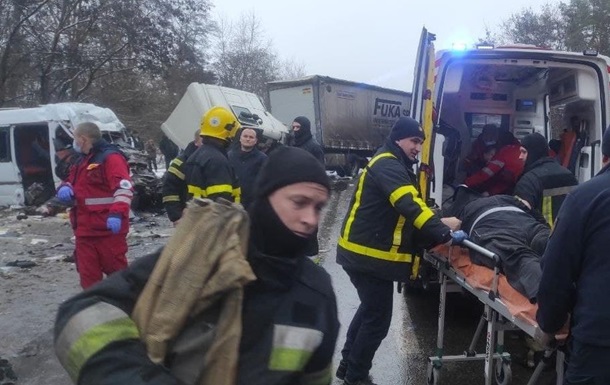 Photo: Chernihiv Operational
12 people have already become victims of road accidents
The accident could have happened due to a slippery road or due to violation of traffic rules by drivers.
Law enforcers are considering two versions of a fatal accident with a minibus and a truck that happened on the morning of December 7 in the Chernihiv region, writes Today.
"The section of the highway is not hazardous, there has never been a concentration of road accidents. Therefore, there may be two reasons – either a slippery road, or a violation of traffic rules by drivers," rescuers told the publication.
Their words are confirmed by the police.
Meanwhile, the death toll in road accidents rose to 12 people. One victim died in hospital. Seven people survived.
Due to an accident on the Chernihiv-Mena road near the village of Brusilov, a temporary traffic restriction was introduced, informs Ukravtodor.
They advised how to bypass this section of the road: "By road H-28 Chernigov – Gorodnya – Senkovka to Gorodnya. In Gorodnya, turn towards the city of Snovsk and go along the P-83 road to the village of Berezna. In the village of Berezna, go to road N -27 Chernigov – Mena – Sosnitsa – Gremyach and move towards Menya. "
The resumption of movement will be announced additionally.
Let us remind you that the accident occurred in the village of Brusilov, Chernihiv region, on the road N-27 Chernigov-Gremyach at about 7:55 am. Initially, 10 casualties were reported.
.